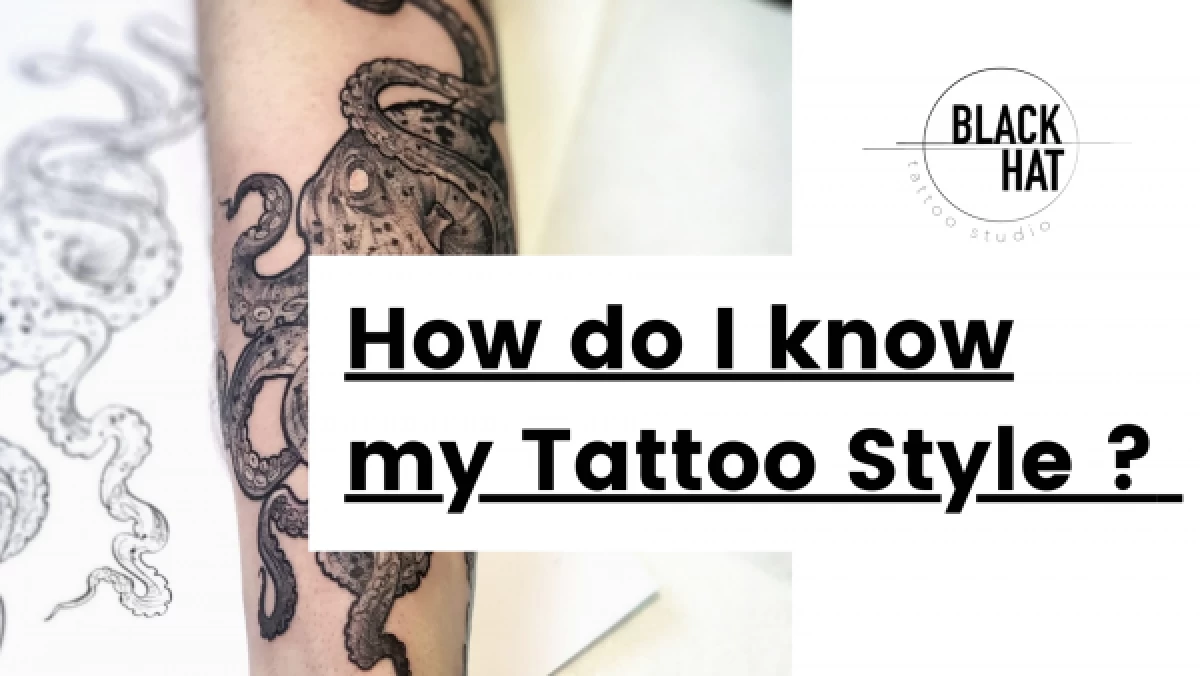 What tattoo style should I choose? When do I discuss the type of my tattoo? Learn how to prepare your tattoo session and pick the right tattoo artist.
How do I know what style I want to choose for my tattoo?
Choosing your tattoo style can be difficult if you don't know a lot about tattoos. Why? Well firstly because there are quite a few to choose from. And secondly because getting inked is not something you should do lightly. After all, it's going to be with you forever so it's important you approach it right and really think about the design you want. Of course that's what also makes it such an exciting thing to do as well.
Luckily there are lots or resources online for researching ideas that might suit you best. And you'll find lots of information on this website, as well see all the different inspirations on our Instagram.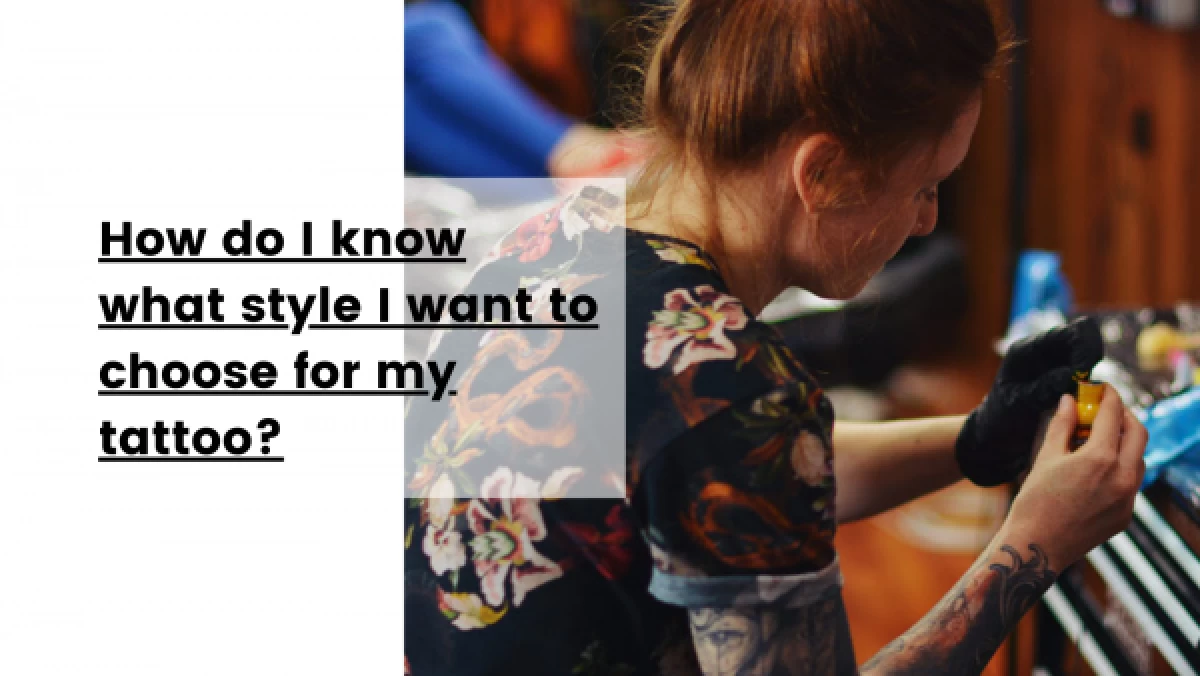 However, we've also listed out a little bit about each design below which we hope you'll find helpful.
Of course any additional research you feel you may need will be highly beneficial too. Creating your own mood board in Pinterest might help you get a feel for the kinds of designs you most like. And then you can show the reference to your artist, who will talk about it with you.
All our artists are experienced in helping you choose a winning kind of ink. Though, they also know that the final decision is up to you. So they will make recommendations, but they will never impose you a specific category.
Can tattoo artists do every style?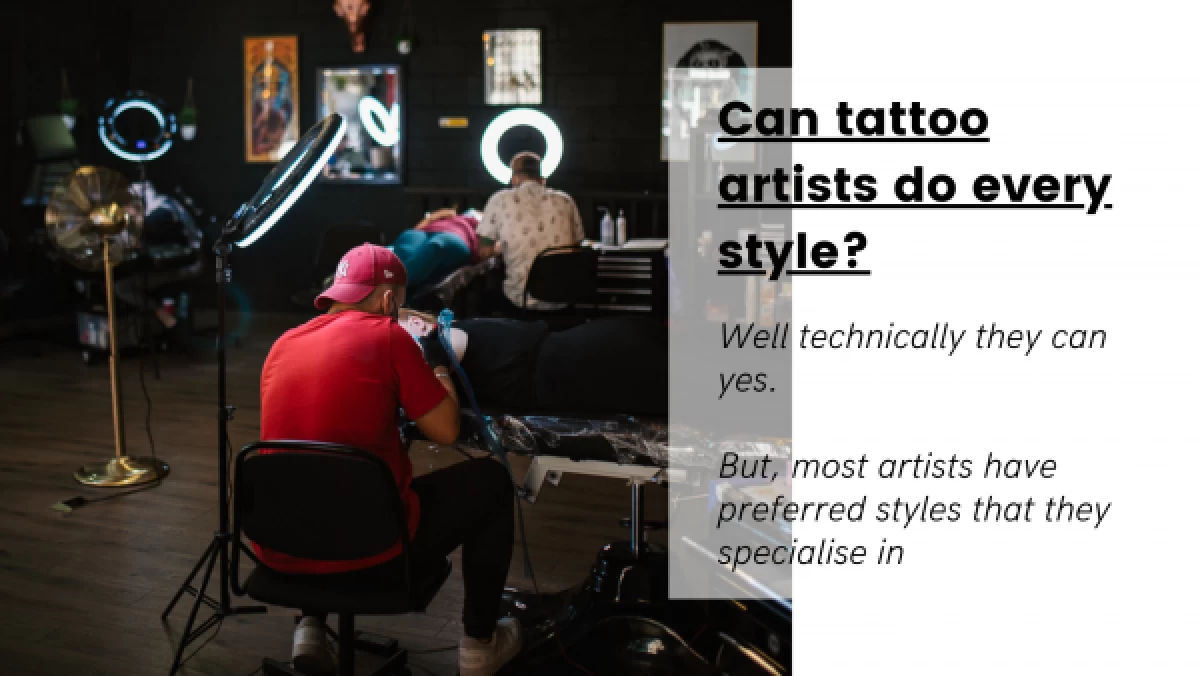 Well technically they can yes.
But most artists have preferred styles that they specialise in, just like certain hairdressers are better at some tactics than others. So if you are coming with a certain idea in mind, you should say this to the receptionist. They can then match you up to the most suitable artist.
Which tattoo style will suit me best?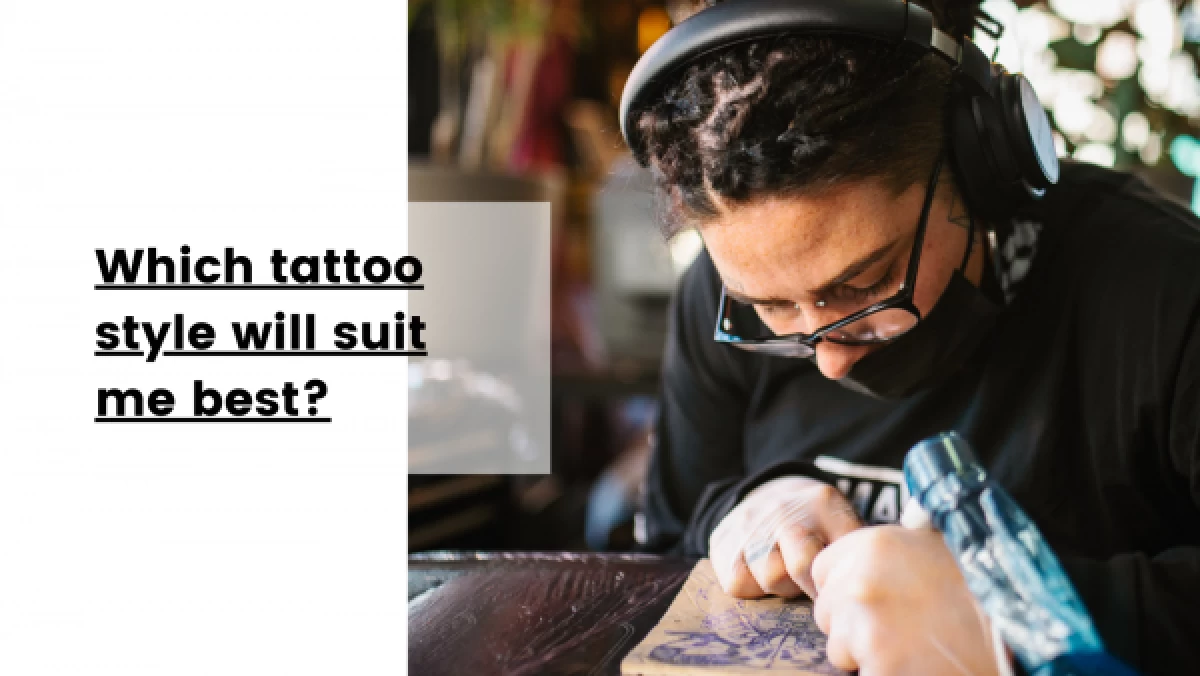 When you arrive in our studio you'll usually be greeted at the front desk by our receptionist, and they can redirect you to the most suitable artist. The receptionist will also ask you what tattoo style you are looking for, with questions like: "Do you have an idea of what you want?". "Do you know what style you want your next ink to be," "Do you have any pictures ?" etc. This will allow them to direct you to the expert that best suits you.
When do we discuss the style of my tattoo?
The time to discuss all of this is ideally before you first come into the studio, so we already have an idea of what you want, what kind of visual and in which colours. This discussion will be done by email or SMS. And following it, the artist can then do the drawings if you don't have a specific sketch to imitate. Or if you want to tell a story, for example.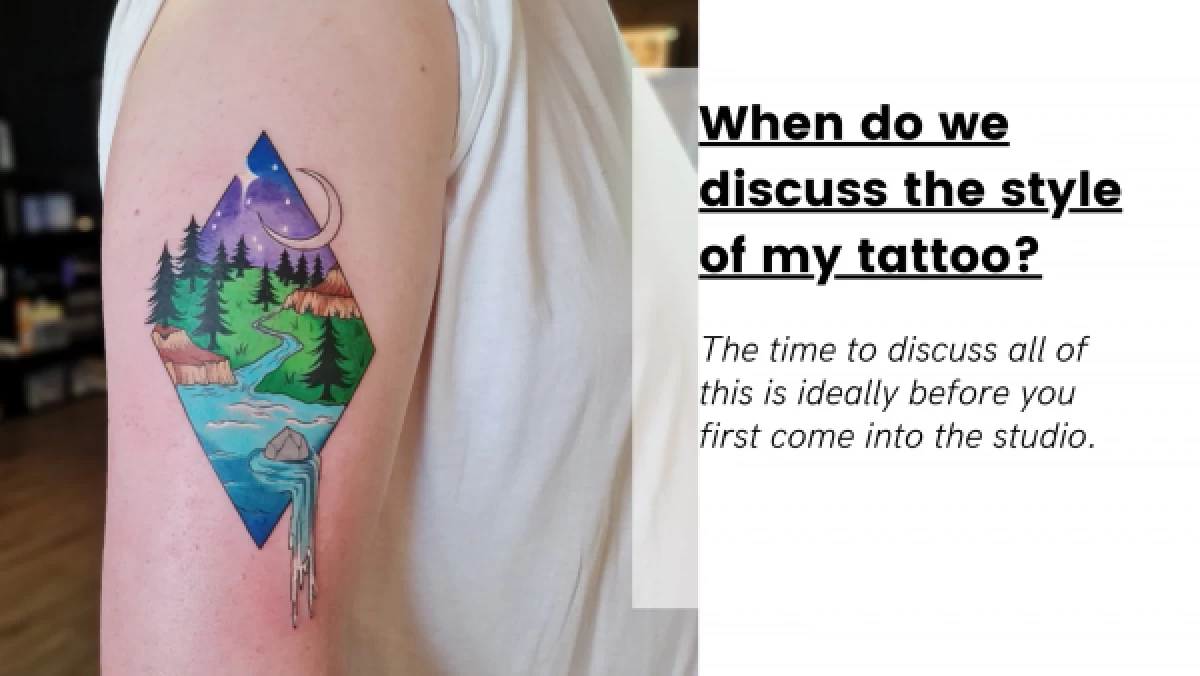 This process between you and the artist can take more time than you think. But it's important to take this time because you need to be perfectly happy before we move on to the process of applying the ink. It means that everything will be right for you.
When the design is done as you want it, we will then arrange a meeting at the studio to give you the tattoo.
What are the "various tattoo styles" in a parlour?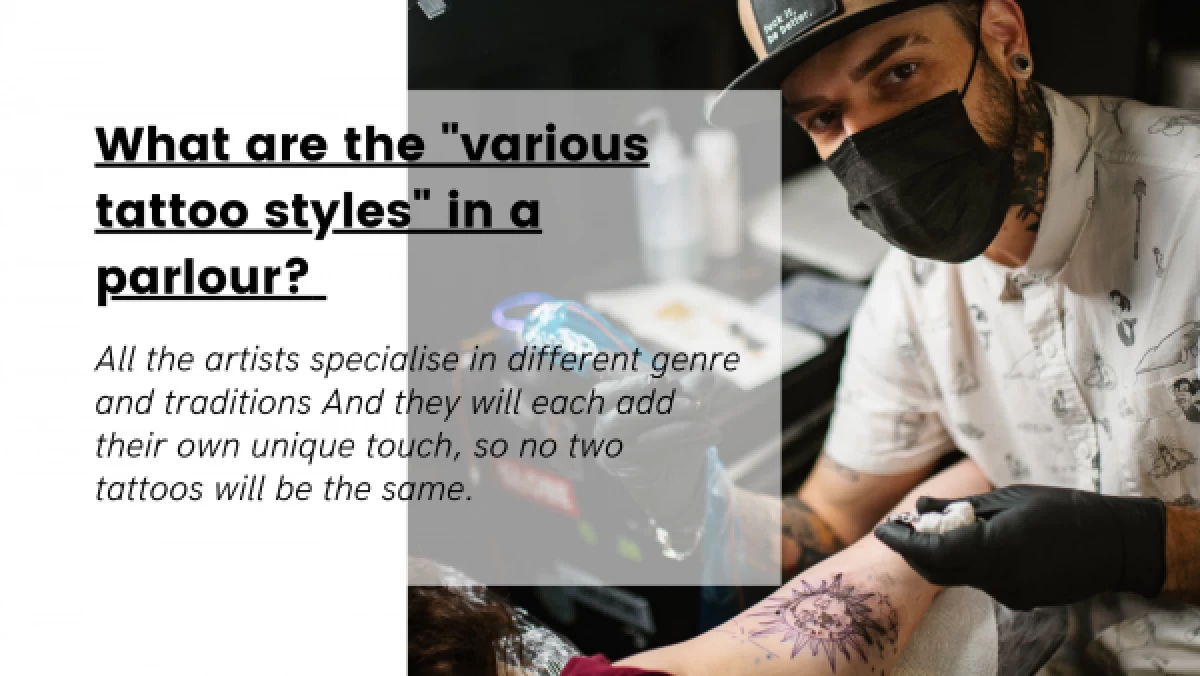 All the artists specialise in different genres and traditions And they will each add their own unique touch, so no two tattoos will be the same. Here is a list of all the different ones you can get with us below.
What is Old-School ?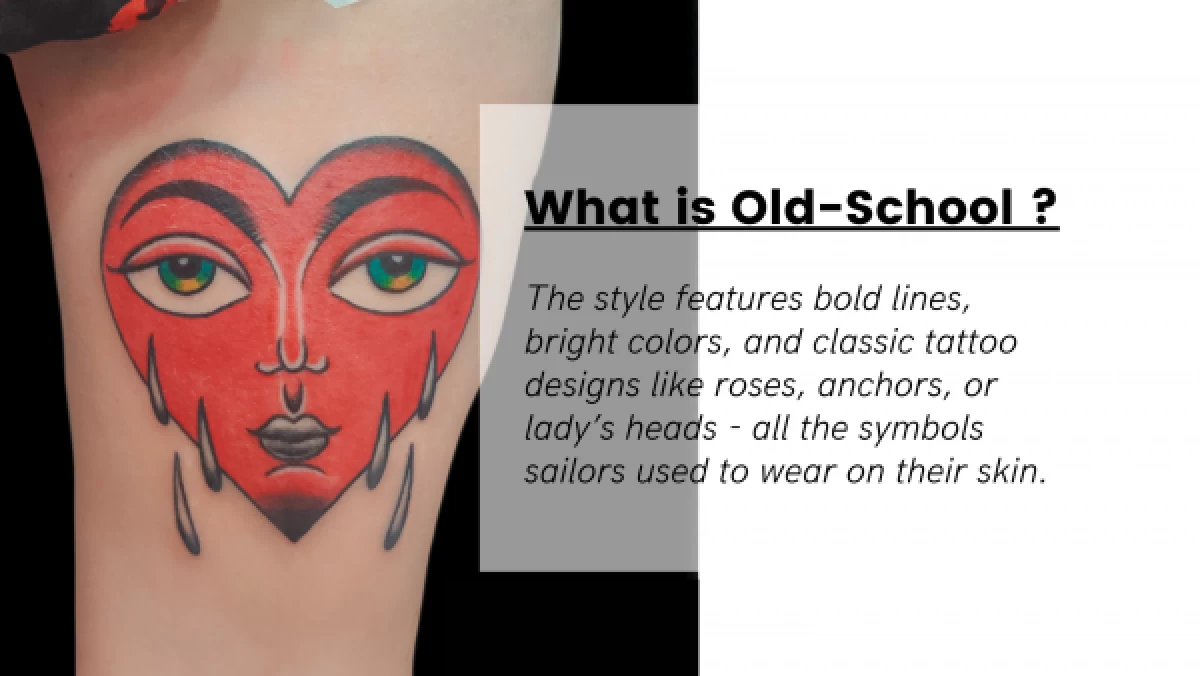 These literally are the old-school traditional tattoos which evolved from the early part of the last century. The style features bold lines, bright colors, and the classic tattoo designs like roses, anchors, or lady's heads – all the symbols sailors used to wear on their skin. And if you're looking for something classic and timeless, then you can't go wrong with traditional.
If you want to dive into Old-School designs, follow this link.
What is Blackwork ?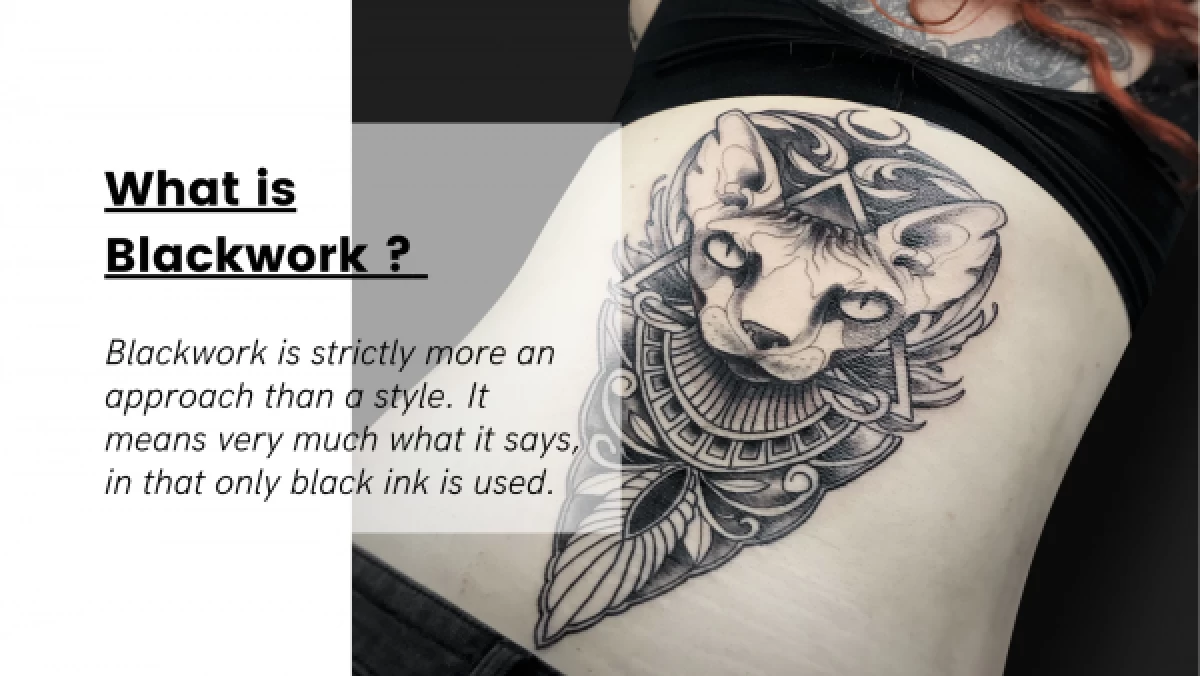 Blackwork is strictly more an approach than a style. It means very much what it says, in that only black ink is used. But the results can be amazing, with highly striking and intricate designs or use of negative space. Black work is quite experimental and still evolving. So you can push the boat out here with a unique piece.
If you want to get inspired with Black Work designs, check our gallery here.
What is Realism ?
If you wanted to capture the likeness of your favourite pet, your music idol or pay tribute to a loved one then this tattoo style make them look fantastically real. In terms of evolution, this genre is one of the newer kids on the block. But it is also hugely popular.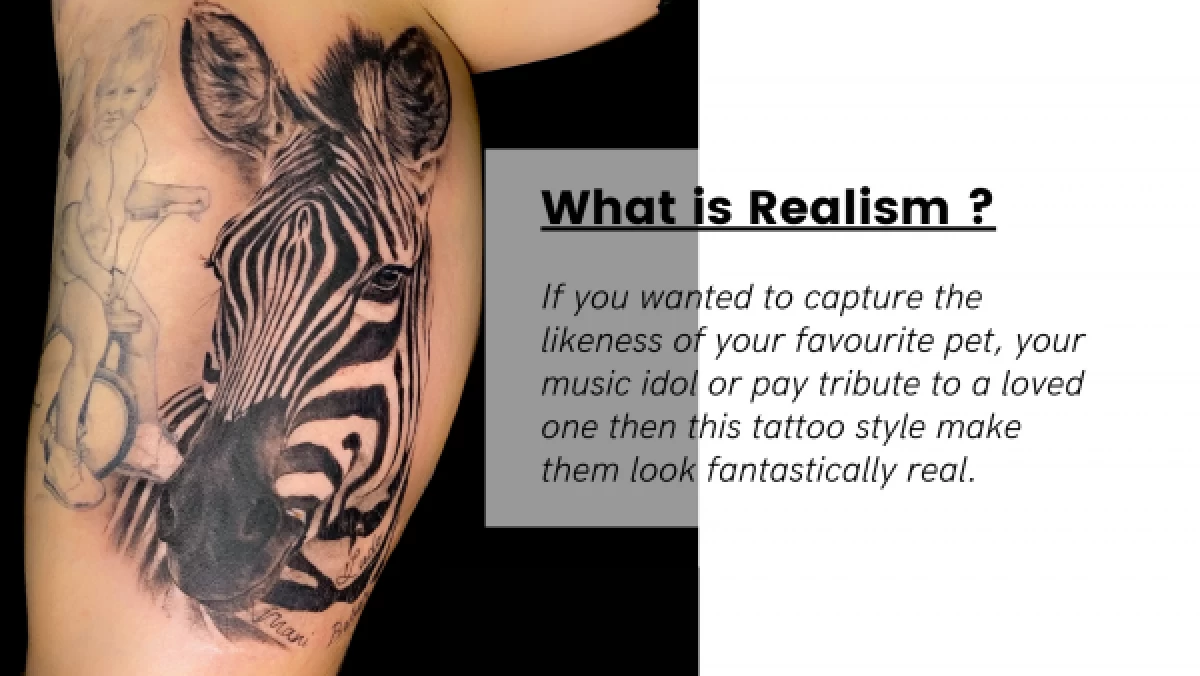 If you want to see more realistic art, It's there.
What is Watercolour ?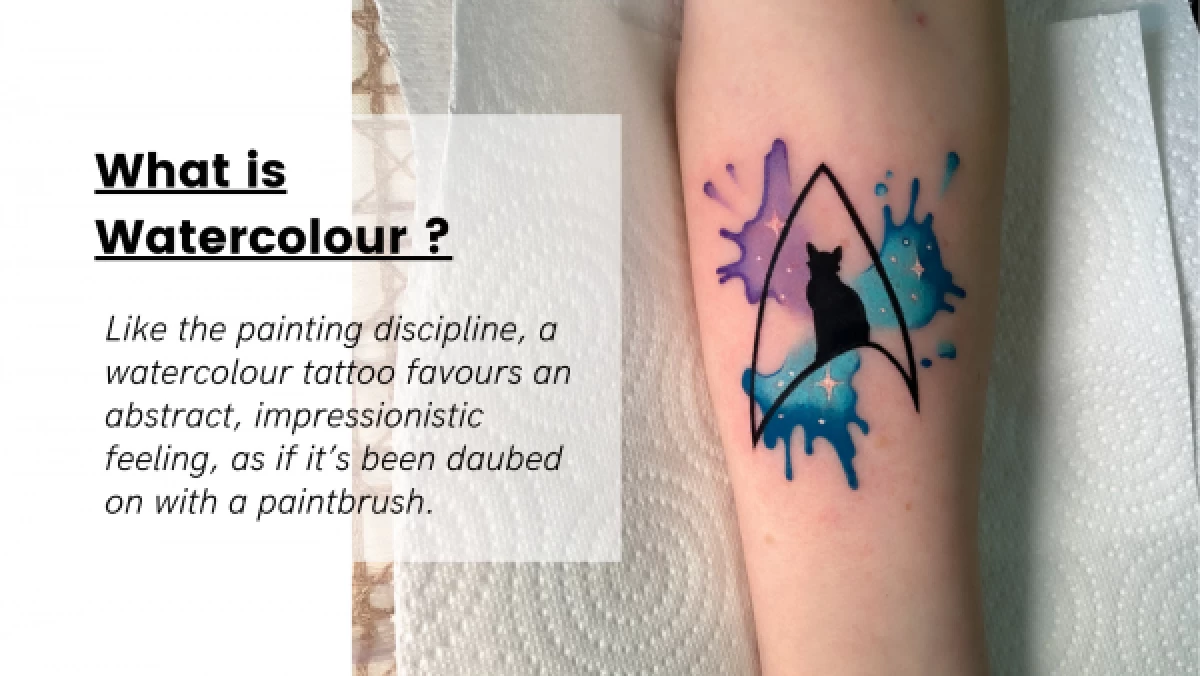 Like the painting discipline, a watercolour tattoo favours an abstract, impressionistic feeling, as if it's been daubed on with a paintbrush. But what's quite easy to do with paint takes a lot of skill when applying to the skin. This tattoo style can be best described as whimsical and dreamy. And it's become very popular over the last 10 years.
If you want to see more watercolor skin art, check our gallery here.
What is Neo-Traditional?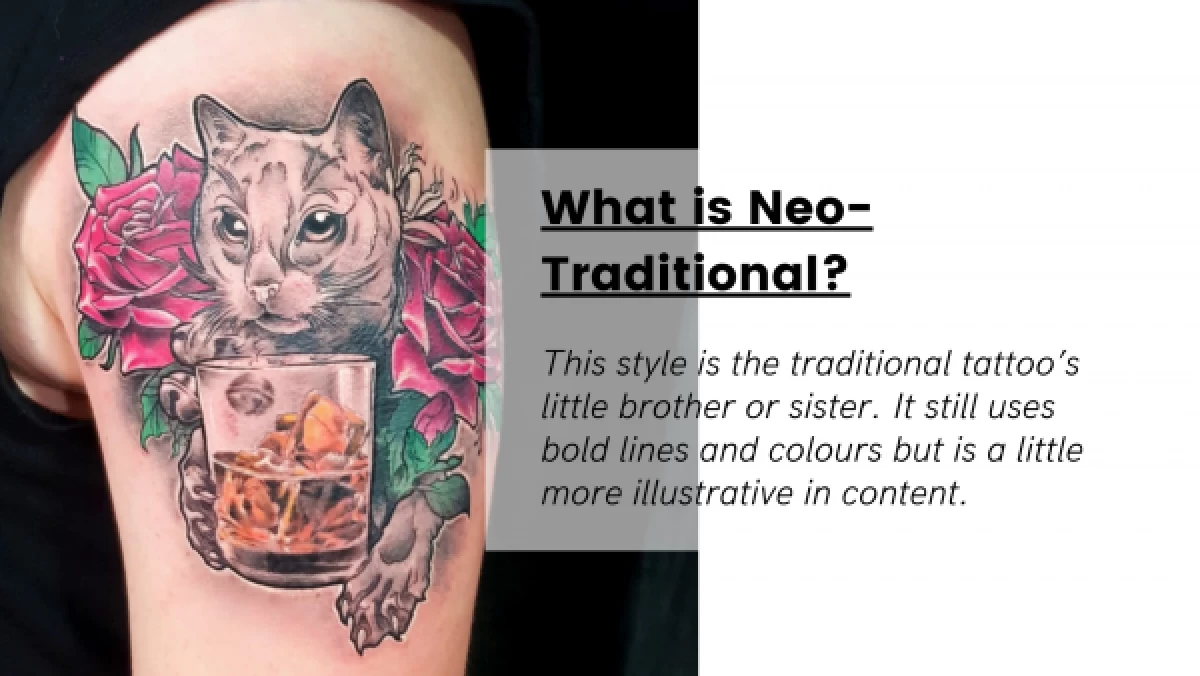 This style is the traditional tattoo's little brother or sister. It still uses bold lines and colours but is a little more illustrative in content. And it's heavily influenced by Art Nouveau and Art Deco. This gives it a more subtle, yet still timeless look. It's called Neo-traditional or Neo-trad.
More on Neo-trad here.
What are Tribal & Maori ?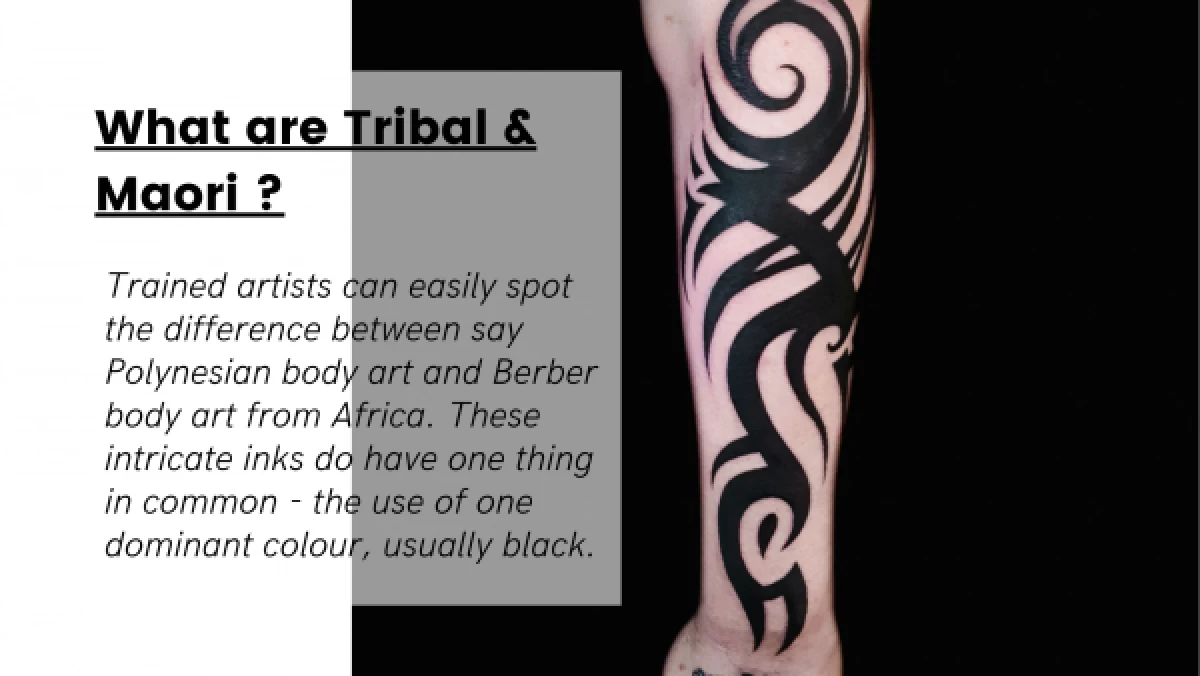 Tribal are the oldest tattoos that we have. They can be traced back thousands of years. It's important to note that tribal tattoos are diverse in their make up. And trained artists can easily spot the difference between say Polynesian body art and Berber body art from Africa. These intricate inks do have one thing in common – the use of one dominant colour, usually black. One of the most famous types of the tribal category is Maori – and these amazing pieces can be done with most of our artists.
If you want to dive into Tribal and Maori designs, click here.
What is Biomechanical ?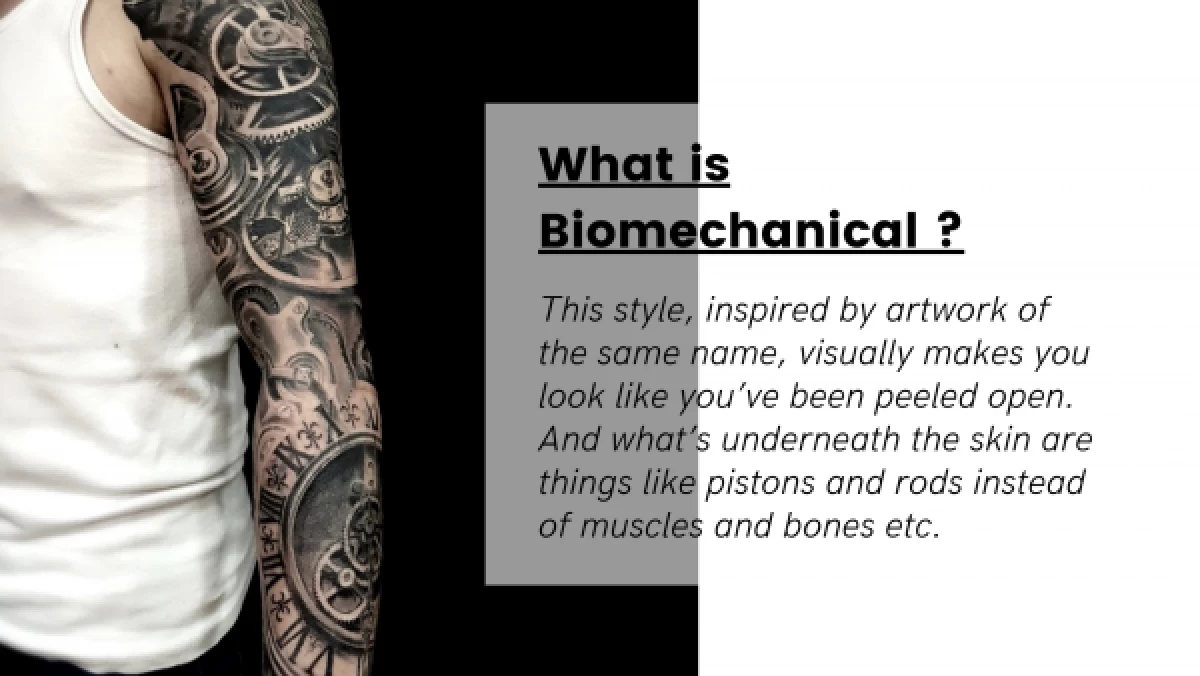 If you're looking to go all 'Terminator' on us, then the biomechanical style is the right one for you. This style, inspired by artwork of the same name, visually makes you look like you've been peeled open. And what's underneath the skin are things like pistons and rods instead of muscles and bones etc. They can make for a really cool tats.
Biomechanical artists are rare and equally talented. Check out our gallery here.
What is Neo tribal ?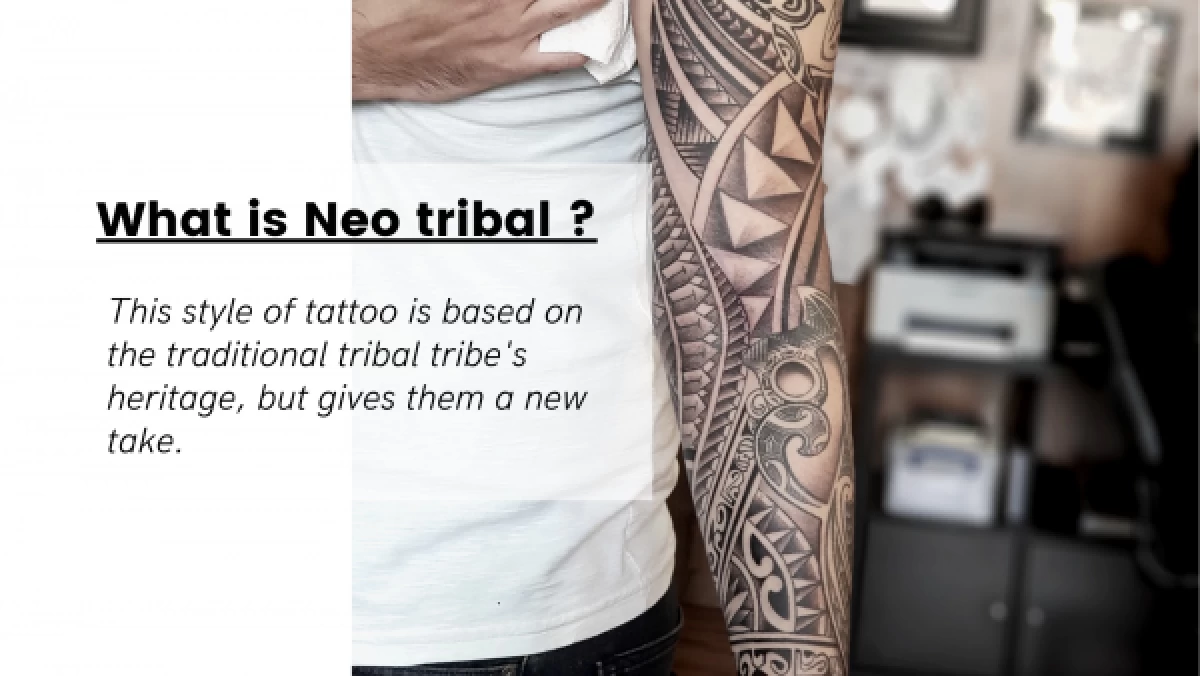 This style of tattoo is based on the traditional tribal tribe's heritage, but gives them a new take. This means they'll keep their nature symbolism but will have a fresher, more modern look than the ancestral inks. And this makes them very popular with a contemporary audience.
What is Japanese tattoo style ?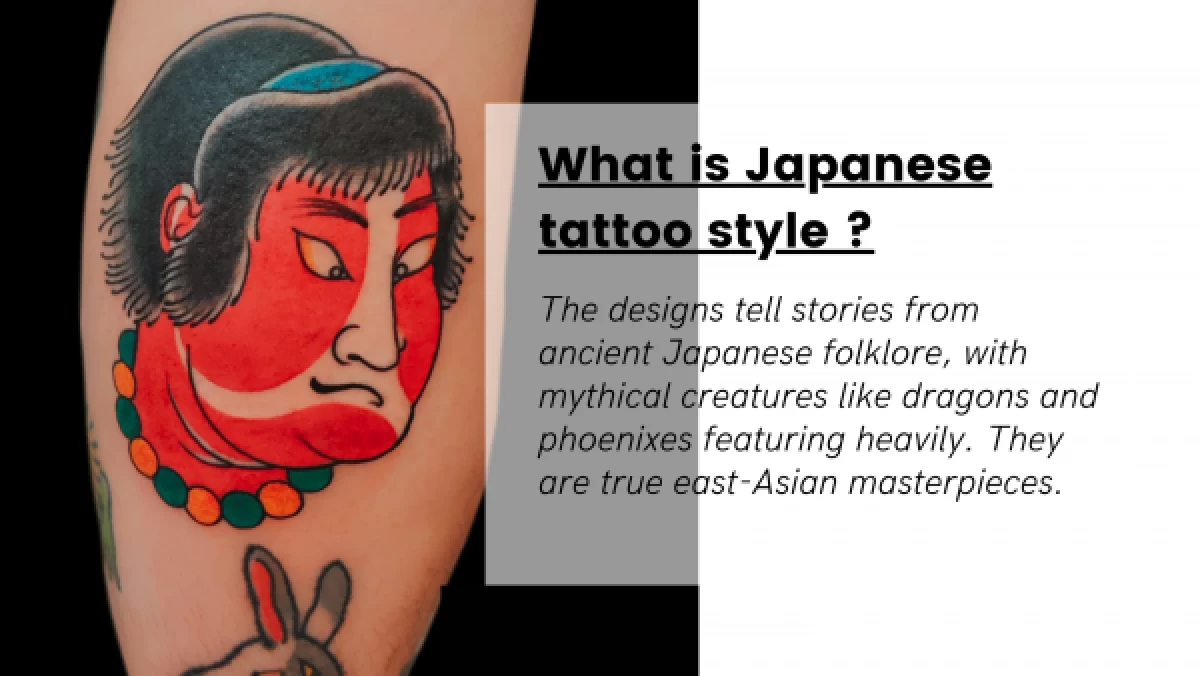 These stunningly intricate tattoos originated over the Japense Edo period in the 1600s as merchants brought these amazing designs all around the world. The designs tell stories from ancient Japanese folklore, with mythical creatures like dragons and phoenixes featuring heavily. They are true east-Asian masterpieces.
What is Dotwork ?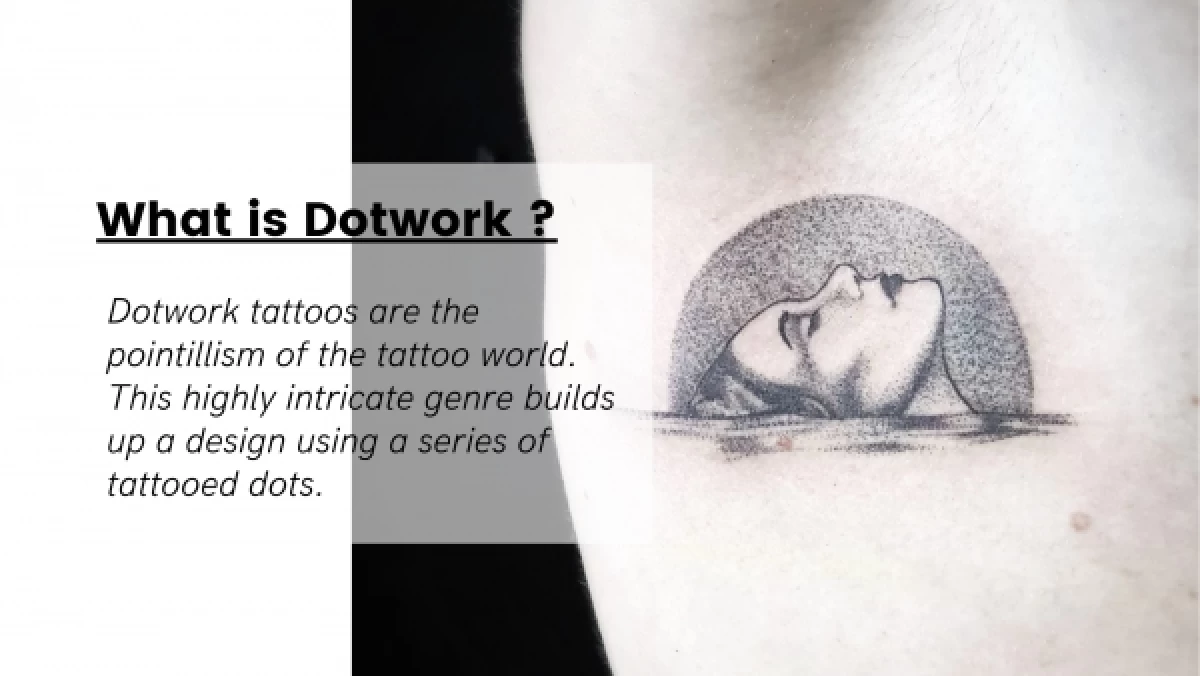 Dotwork tattoos are the pointillism of the tattoo world. This highly intricate genre builds up a design using a series of tattooed dots. Needless to say, this design will take time to apply, so it's worth bearing this in mind. But the results can be truly stunning.
If you want to get inspired with Dot Work designs, check our gallery here.
Got more questions?
We hope this gives you all the information you needed around what to drink before you get a new tattoo. If there's something in particular we haven't covered, we'll be more than happy to discuss that with you.
To prepare your next session the best way possible, you might enjoy reading these articles: