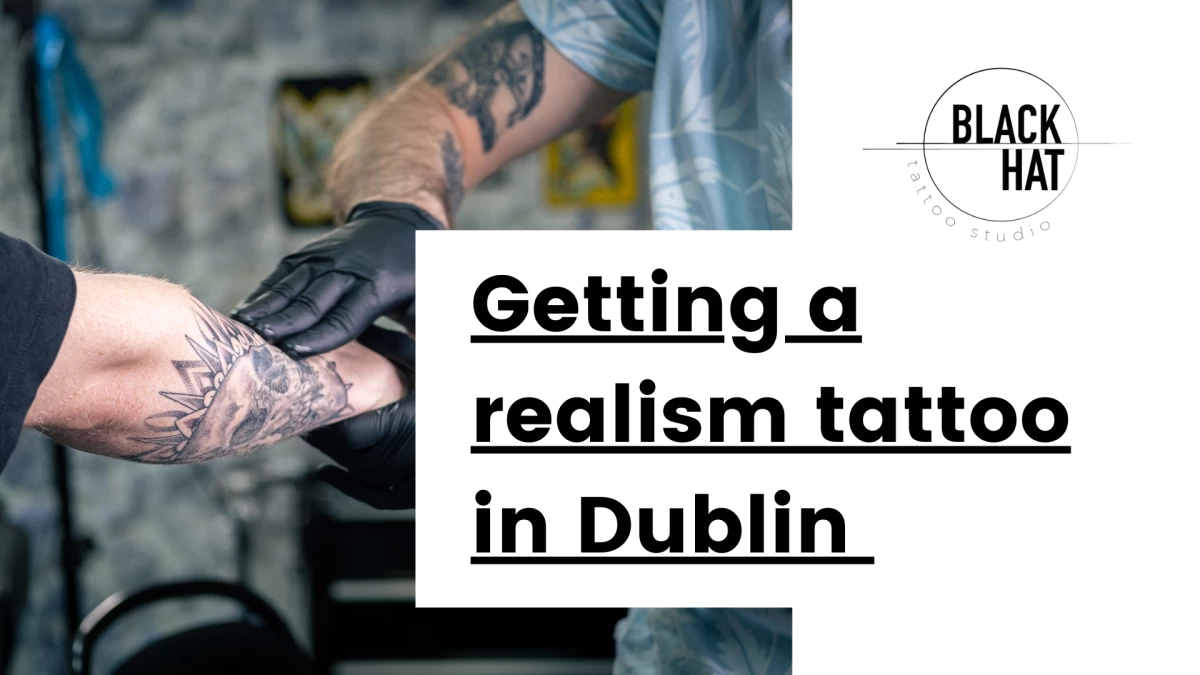 There can be nothing more exciting than getting a new tattoo, but it's not something you should rush into. Planning what you want and doing research on design styles and artists is essential. Choosing the design style that best suits what you want will make your body art look amazing. And one of the more recent and stunning style trends are realism tattoos. As per its name, these designs can look fantastically real and there are artists here in Dublin who can help bring them to life. So if you have a realistic design in mind or would like to know more about realism tattoos, read on to get all the information you need.
What is a realism tattoo?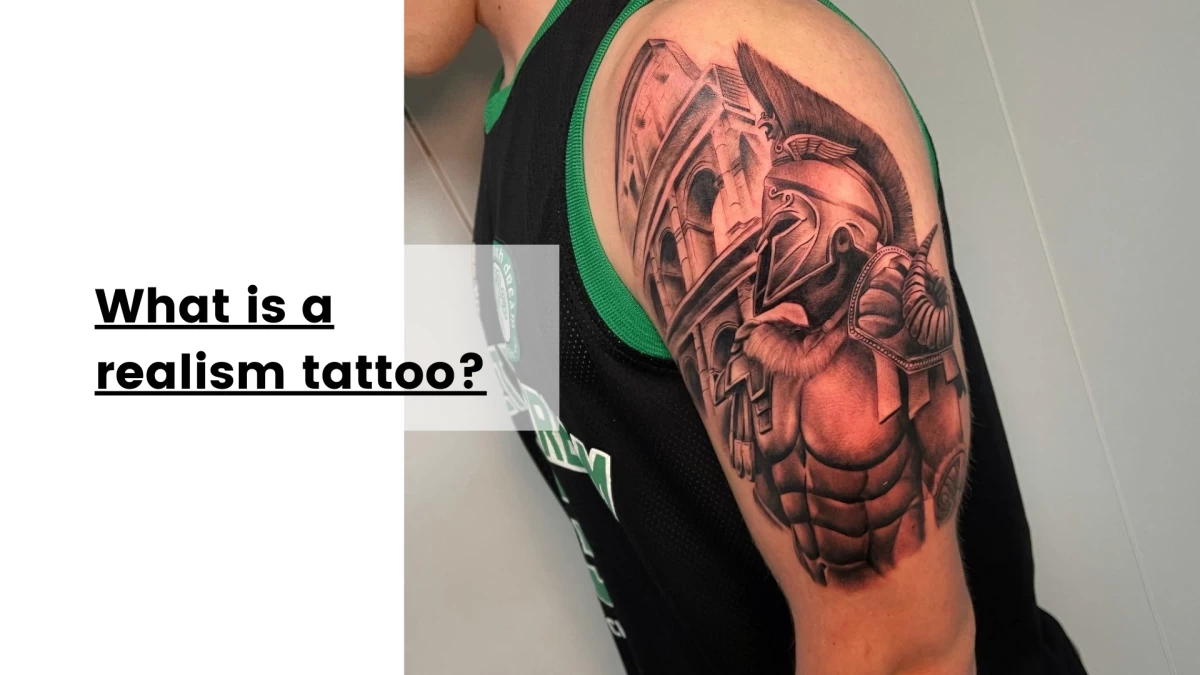 Realism tattoos are one of the fastest growing and most popular tattoo trends out there. It is a body-art style that makes its design look like real in 3D or like a photo. This makes them appear jaw-droppingly lifelike and highly detailed. The high detail in turn means that only the most skilled of artists are qualified to apply them. And this can make them a little more expensive than some of the other tattoo styles. However it is well worth the money, particularly if you want a realistic tattoo of your heroes, a favourite scene or memory, or a photo or representation of a piece of art you like.
How old is the tradition of getting a realism tattoo in Dublin?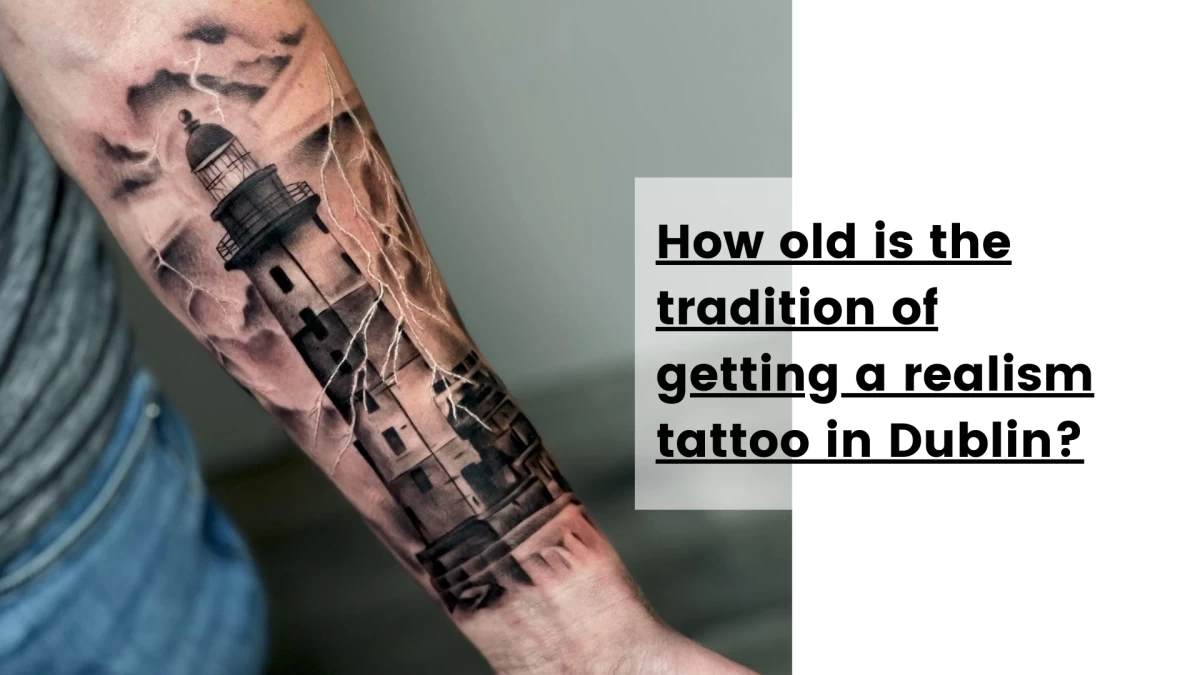 The tradition of realism tattoos is a fairly recent one in the world of tattoos but they have been available in Dublin for quite some time. The style itself was inspired by the realism art movement. This was born in France in the mid-1800s as a reaction to the more dramatic styles like romanticism before it. Similarly, realism tattoos are an evolution from the traditional, and neo-traditional tattoo styles. Once needles and inks became more sophisticated, demand for more realistic-looking tattoos increased. Then more and more artists honed their skills until their work became so refined that their tattoos looked astonishingly real.
What are the types of realism tattoos you can get in Dublin?
There are two main types of realism tattoo styles - hyperrealism and photorealism. Phototrealism is the older of the two styles and as you can gather from the name they can make your tattoo look like a photo. In fact it is photos that often inspire the idea of a tattoo for customers, so they will bring them in to give to the artists. These styles typically utilise the black and white or grey ink-palette areas. The artists focus less on creativity and individual flair and more on exactly replicating the provided image. This takes a lot of preciseness and patience for everyone involved but the results will be stunning.
Hyperrealism is the newer of the two styles and takes these realistic images further again by looking even more real. They typically use more colours so that the artwork can look deceptively 3-dimensional on your skin. The onset of a wider range and quality of ink colours with more sophisticated equipment has allowed artists to perfect this style more and more - so that the demand for ever more realistic tattoos is possible.
What do you need to know about getting realistic tattoos of celebrities?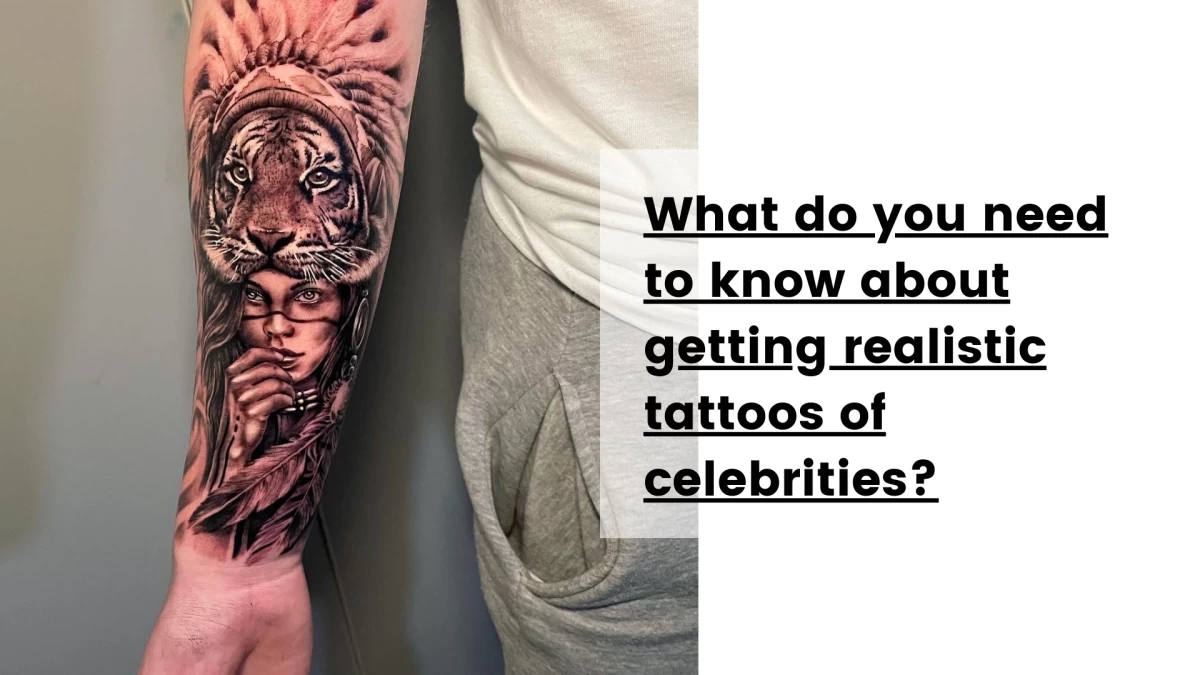 Because you can now get such realistic tattoos, it is now easier as a customer to display some of their most favourite movie-stars, musicians, sports-stars or iconic scenes on their skin. And it's possible to get all of these deisgns when getting a realism tattoo in Dublin. However there is a need to be careful. You might choose an image of a celebrity or scene that is already copyrighted and if the celebrity or owner of that copyright sees it - it might get you or the artist in trouble. For this reason the artist might suggest some subtle change to your tattoo - so it's still a realistic portrayal but slightly unique in its own right. If a friend or photographer took an photo of you, you should also ideall ask their permission. The laws on this topic are still quite vague though - but do bear in mind if your mind is set on getting a celebrity tattoo from a copyrighted photo. However there is nothing to stop you bringing a photo of you, your family, friends, pets etc and getting an exact copy tattooed on your skin - as long as it's okay whoever took the photo.
Can I bring my own photograph or image to get a realism tattoo in Dublin?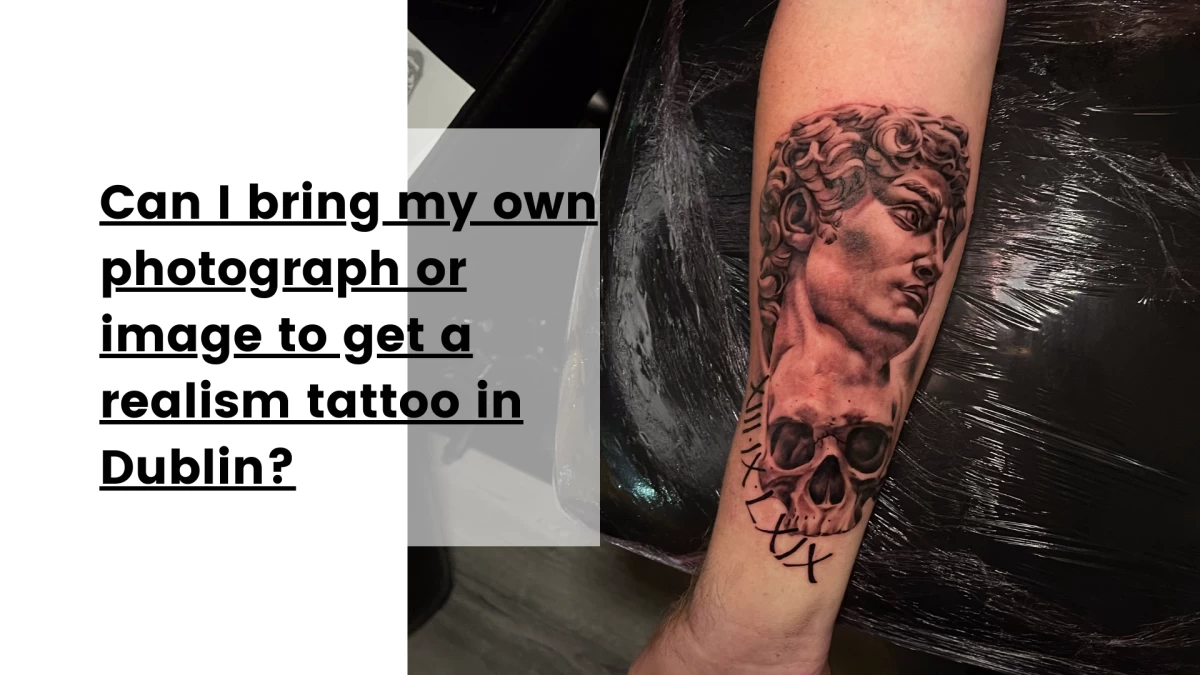 Yes you can, this is the great thing about photorealism tattoos. You can bring something like that into us at the Black Hat in Dublin and one of our artists can reproduce it on your skin. However bear in mind what we said about copyright images above. We may need to change it slightly. However lots of customers come to us asking for realism tattoos of their family, pets, animals, iconic scenes and more. Each image provides a nice challenge for our artist and will look great on you. Just be sure to think long about what you want displayed. If you don't have the photograph, you can talk to the artist about the kind of thing you are looking for and they can help you find an image in that area that they can reproduce as a tattoo for you.
Do realism tattoos need outlining?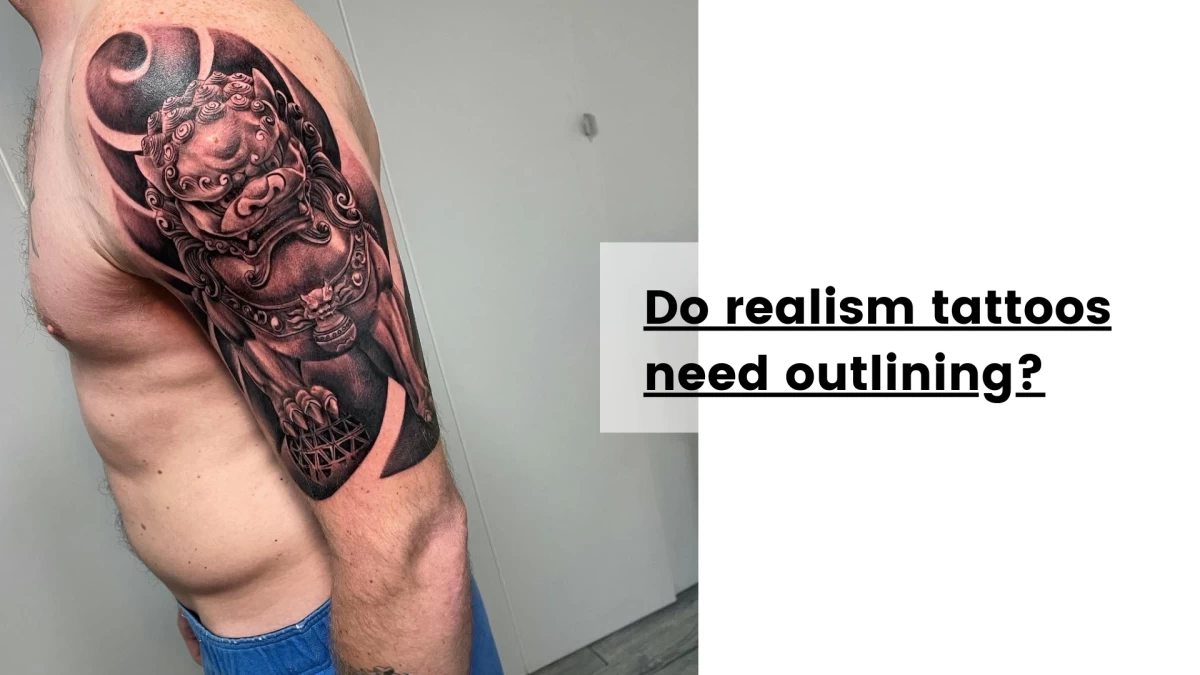 One of the more unique elements of realism tattoos is that they don't have well defined outlines like some of the more traditional design styles do. This is because the design will look less realistic and more like a piece of imagined art. However the tattooist will still use a lot of black ink throughout the design through softer outlining and shading. The result of this will look like a three-dimensional effect on the skin - helping the tattoo stand out and look stunningly lifelike. What this will also means for you is that the tattoo will take longer as they will need lots of shading and filling to make it look so real
Does getting a realism tattoo hurt more?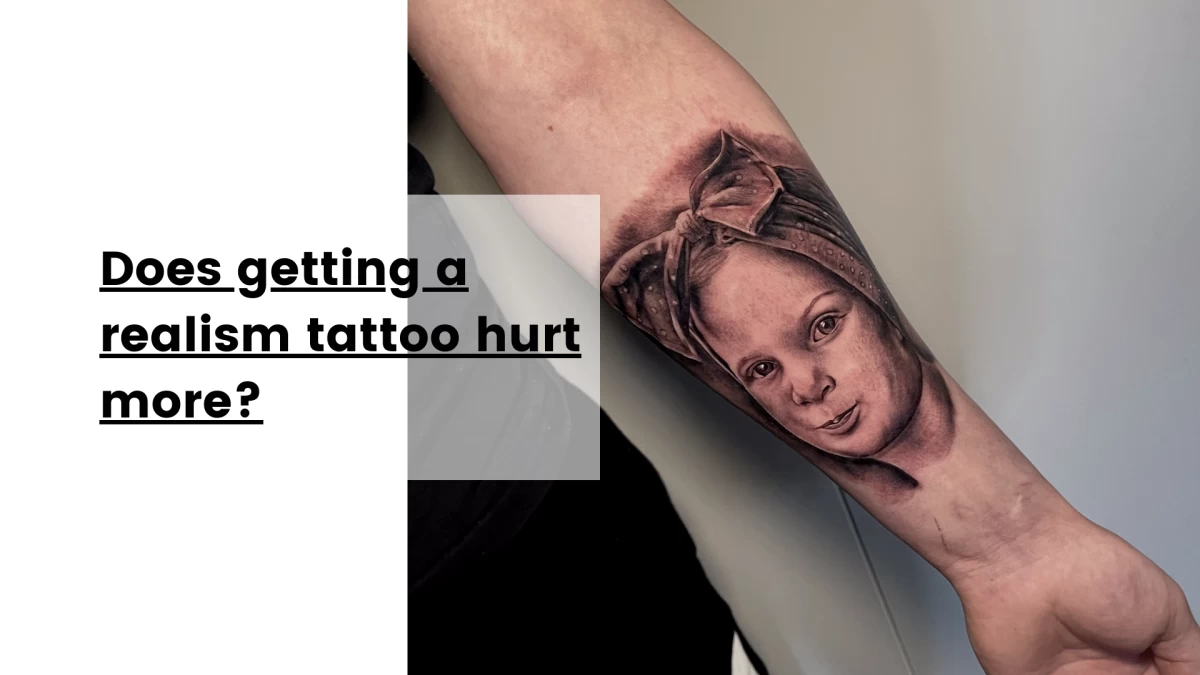 Talking about how much a tattoo will hurt is always a difficult topic because it is dependent on several factors - where the tattoo is on your body, how sensitive to pain you are and how much needlework will be needed. What is certain about a realism tattoo is that it will take longer time than most other design styles. That's because of the amount of filling and shading needed to get the artwork looking lifelike. For that reason it's best to get a realism tattoo on the more fleshier parts of your body, like your upper arm. Getting one on the bonier areas may push your tolerance for pain a lot more. However a tattoo artist like , who works in Black Hat will be an expert in keeping your pain at the minimum and will give you all the right instructions on aftercare so you can heal and recover quickly
Will a realistic tattoo last over time?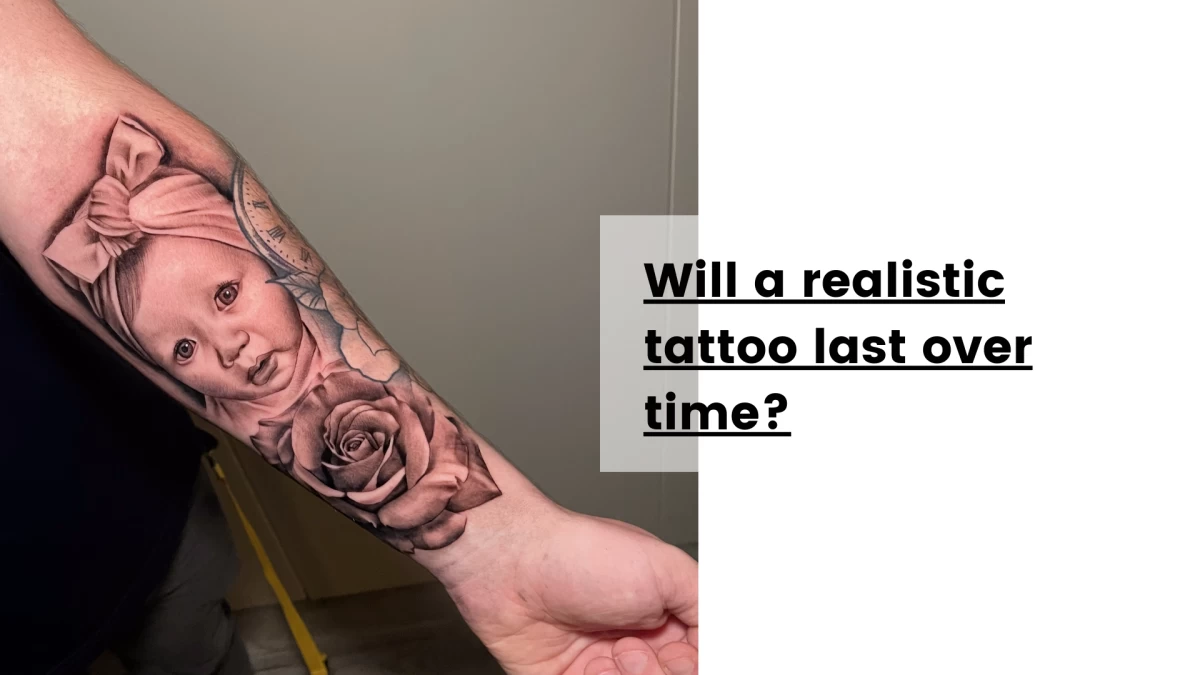 There is no reason why a realistic tattoo will not last you a long time if you have a good artist, good ink and most importantly good aftercare. Taking care of your tattoo doesn't just mean the time taken for the tattoo to heal after application. It also means being careful with it in the sun. All tattoos will fade over time and lighter colours tend to fade first - but there is no reason it won't look fresh for many years if you are careful enough with it. Topping it up is also a good option.
Where can I get a realism tattoo in Dublin?
Realism tattoos have become more and more popular in the last 25 years and yes you can get this amazing style in most of the best tattoo studios in Dublin. Here at the Black Hat tattoo, we specialise in realism, especially black and grey styles and our artists will only be too happy to talk you through the process and help you decide on an amazing realistic tattoo. Check out their portfolio and see if what they've got to offer is for you.  
Why should you get a realism tattoo in Dublin?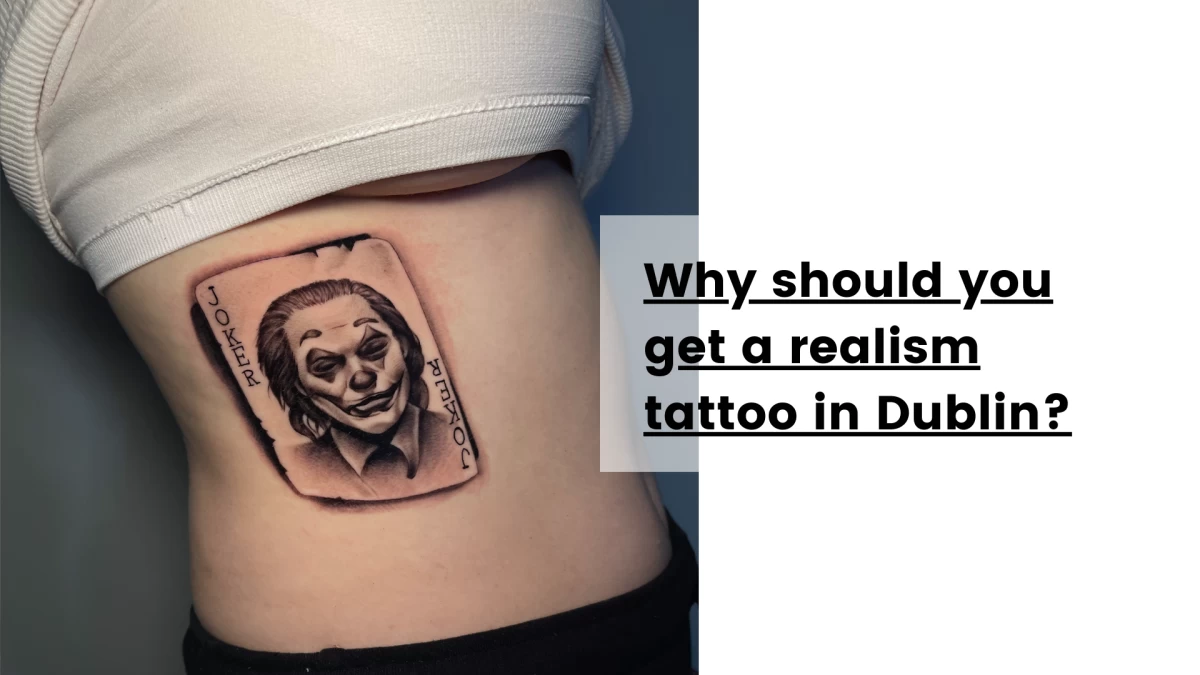 Dublin is one of the best places to get a realism tattoo. As an international and multi-cultural city, it attracts some of the best realism artists in the world and we have a really fine one in at the Black Hat Tattoo. Not only will you get a tattoo that looks stunning and you will feel happy about, you will also feel comfortable and assured about the whole process - from the moment you contact us right through to our aftercare service. We'd love to see you come in - so please drop in to our shop on Parnell St or contact us to find out more.