Roses are red… Violets are blue…A flower tattoo… Looks amazing on you.
Floral tattoos are beautiful
The botanical or floral tattoo trend will look beautiful on your skin while also being highly symbolic.
And while the most sought after flower is a rose, there's no limit to what you can get, or which designs will be the best.
Let's take a quick look at the history of floral tattoos, some of the most popular styles that incorporate them, and the deep meaning behind the flower symbols.
Flowers have always been a part of the tattoo art
Down through the centuries, the fascination of humans with the perfect beauty of flowers made them a part of tattoo culture.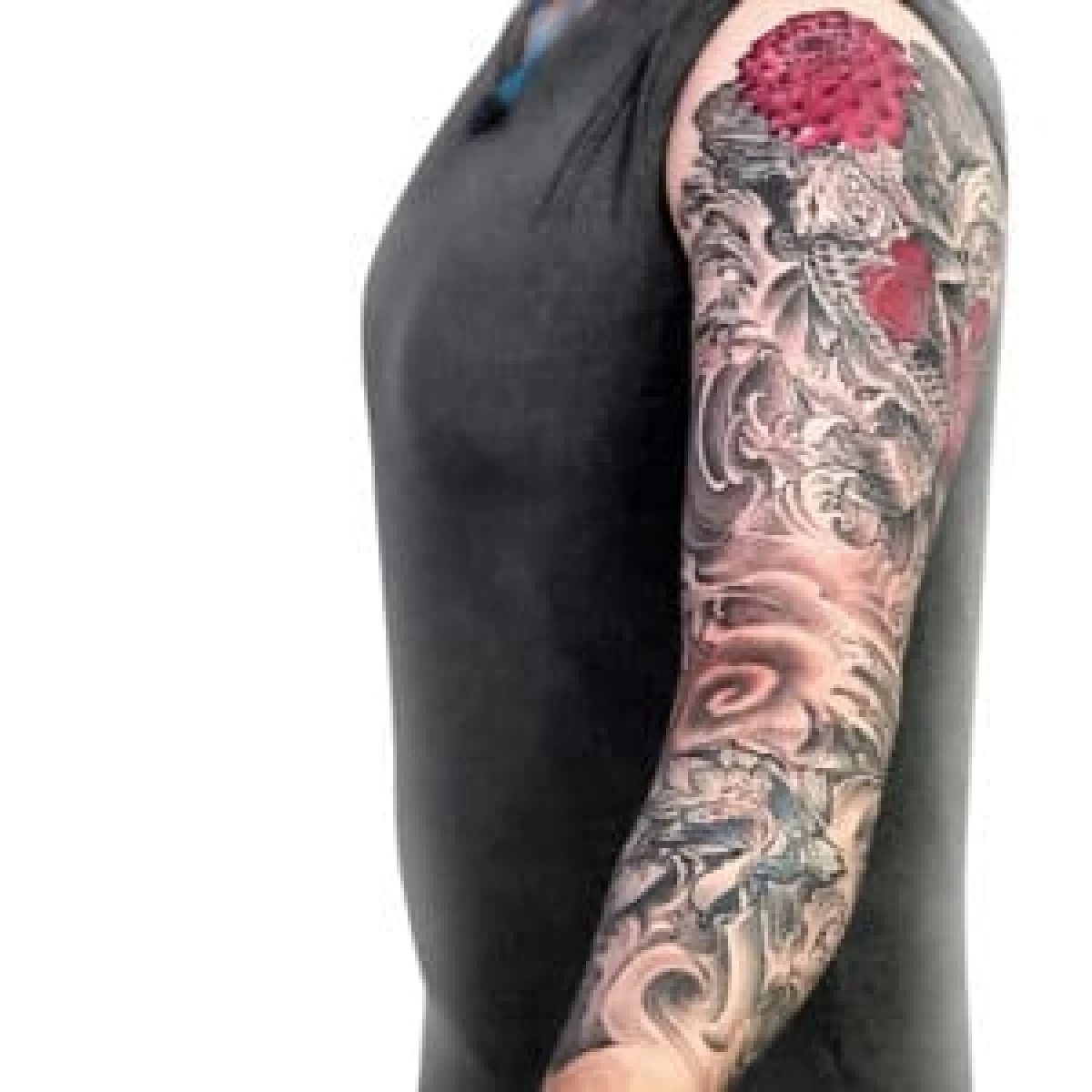 In Japan and the Pacific, there has been a long tradition for tattooing flowers and not just for women.
In the West, floral tattoos first started appearing as traditional tattoos and became popular last century. Although they were mainly the preserve of females, that's all changing as the symbolism behind flowers is now appreciated as much by men.
What sort of style should I aim for?
It all depends on your taste, as flowers can look beautiful in all styles. Perhaps, the three most popular tend to be:
Traditional
The first flower you might think of in this style is, of course, the vibrant and romantic rose. Sailors have been sporting rose tattoos for centuries to remind them of a love they left behind or lost.
With strong, bright colours taking centre-stage in this style, flowers can add to a traditional sleeve or a tight too. They work amazingly well with other traditional classic symbols like daggers, guns, and skulls, etc.
Watercolour
Watercolour floral tattoos are one of the hottest new trends in tattoo artistry and it's easy to see why. If the traditional flower designs scream out at you, these designs will whisper elegantly.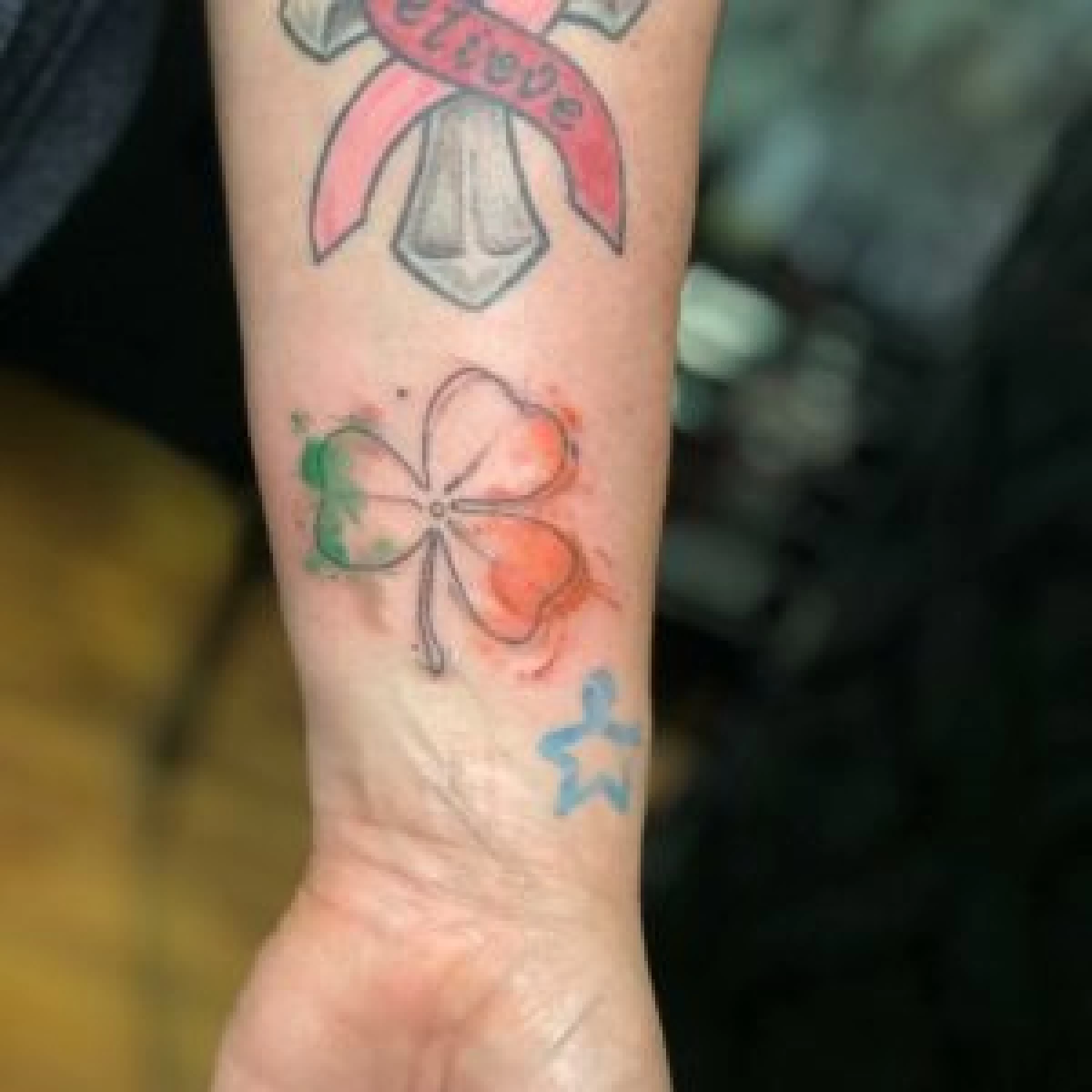 Large-petalled flowers like tulips, poppies, orchids, and peonies lend themselves to the wispy watercolour effect for a classy sophisticated look. With this design, you'll find softer, more feminine colours coming to the fore.
Minimalist floral designs
If you're a fan of subtler, more minimalistic tattoo designs, flowers can be an ideal way to be both incredibly stylish and discreet.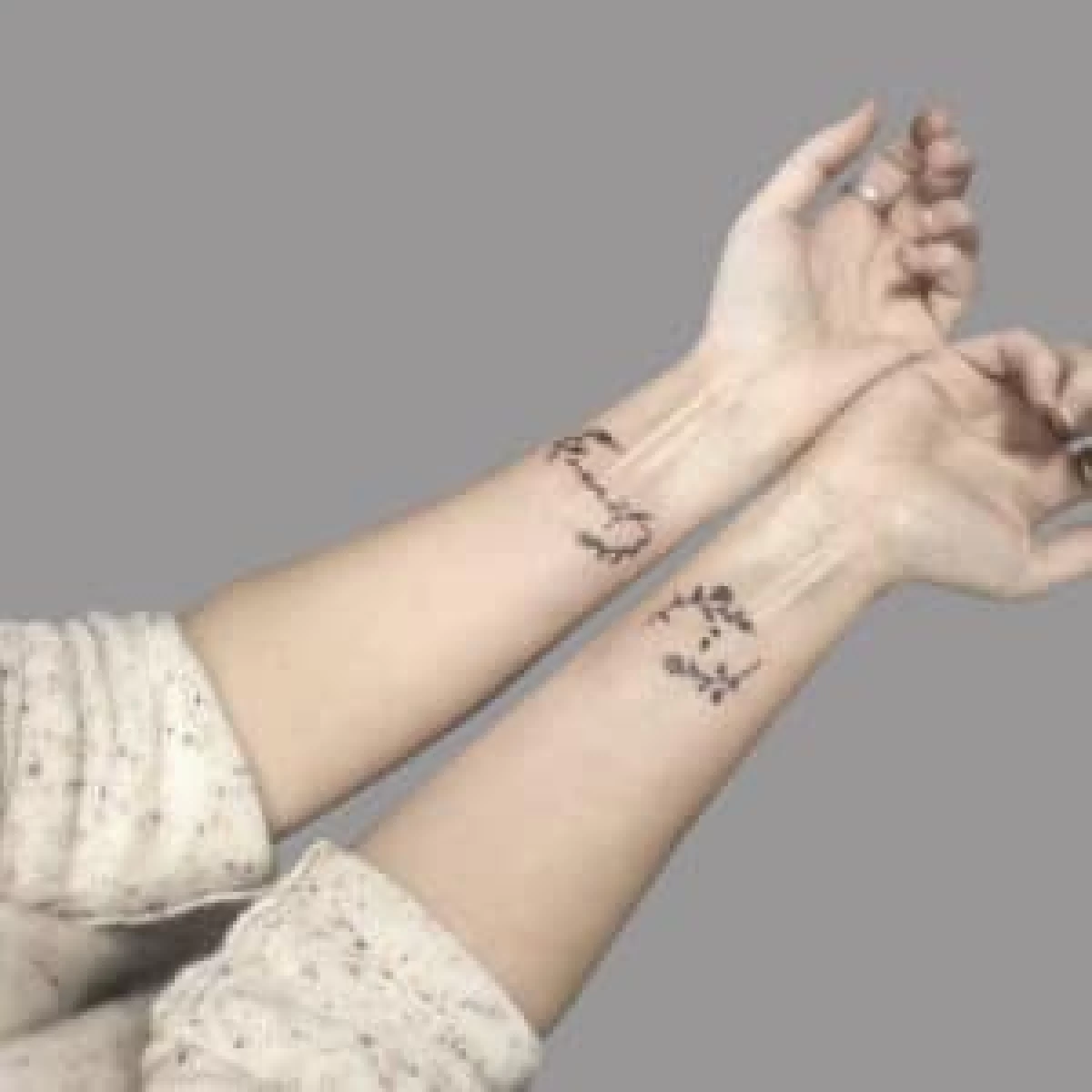 Smaller-sized flowers like daisies and lavender or minimalist versions of classic flowers like roses look amazing in this style.
What does that flower mean?
Lots of flowers have deeper meanings and some have more than one. To help you choose, here's a look at 10 of the most popular flowers below.
Rose
this flower can mean different things but in popular culture, it symbolises hope, love, and new beginnings. Though a black rose symbolises death and loss.
Lotus
Lotus symbolises strength, renewal, and transformation from more difficult times. It is popular amongst both genders.
Peony
It is popular in Japan, this tattoo means elegance and wealth.
Cherry blossom
That's another eastern influence, and this time it's about making most of your time/life, as cherry blossoms never bloom for long.
Sunflower
This flower symbolises nourishment and vitality, a perfect tattoo for someone with a sunny personality.
Carnation
The colours of carnations can mean different things, but in general, this flower radiates pride and admiration.
Chrysanthemum
This flower means happiness and longevity.
Orchids
Orchids have many different meanings from bravery, power, fertility, and refinement… so it depends on which meaning you want to give to it.
Magnolia
This flower symbolises nobility, femininity, and love of nature.
Lily
The lilies' meaning encompasses loyalty, rebirth, and purity.
So how do I choose?
With so many flowers and styles, it can be hard to choose a flower that suits you. But here in The Black Hat, we are always delighted to help you decide what will work best.
So, contact us or call in today. We'd be delighted to see you!