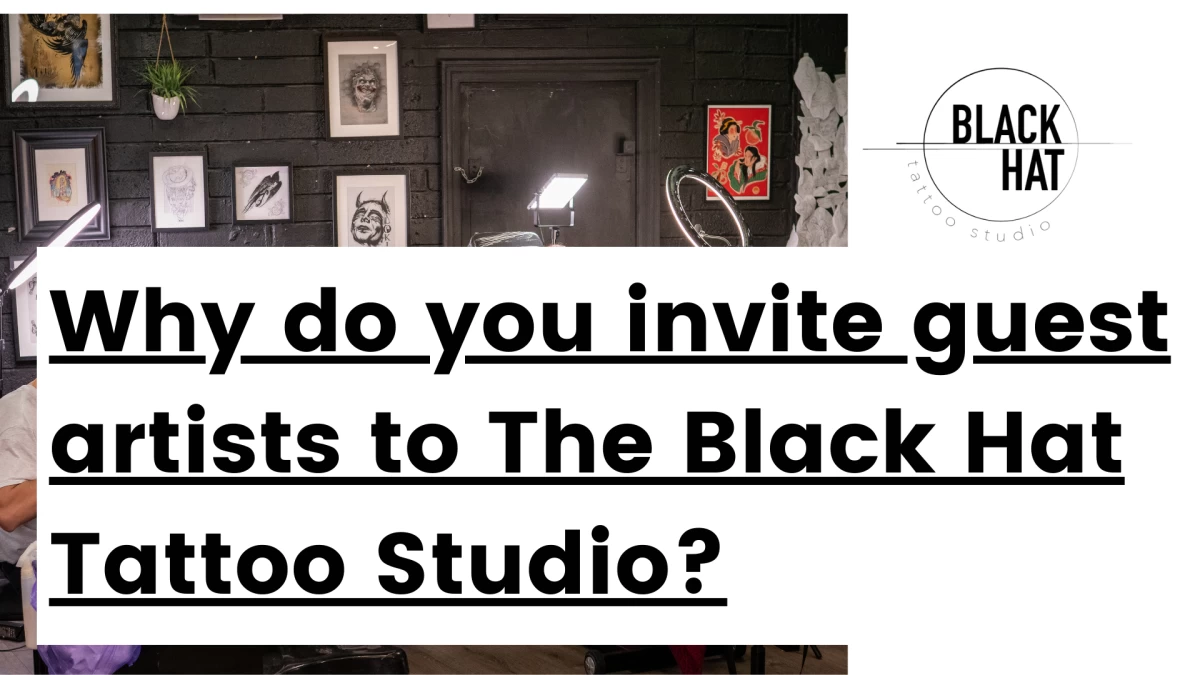 You might be wondering as to why we invite guests to The Black Hat Tattoo studios in Dublin and Nice? Well, firstly inviting guest artists is something that our studio has always done. We do it because guests provide a new range of customers, this type of clientele is generally in research of a specific style or way of tattooing, it could also be because he loves the artist's work and has had a project in mind with that artist for many years. Bringing in new styles from different countries helps us with always having something different, this brings a sense of freshness and renewal toward the shop.
The diversity is a great quality in the tattooist that allows him to propose several techniques, several types of tattoos in his salon.
It is important to invite artists to the tattoo parlour to learn and transmit but also to discuss about the way of working, on any subject like the decoration of the studio, the image it reflects which is impossible to do when the communication is not made at a distance. It is important to have different opinions to be able to improve, change or consolidate several things.
What we search for in our guest artists.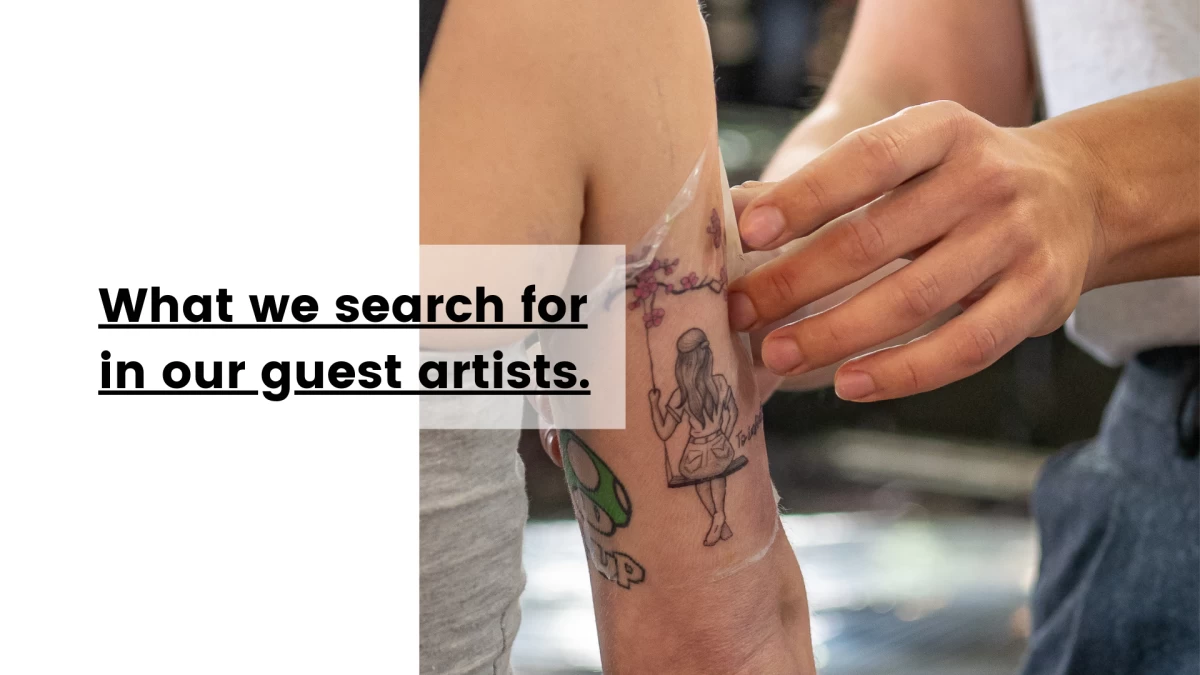 There are a few criteria to respect to be invited as a guest artist to The Black Hat Tattoo studio, first of all we look for artists with minimum 2 years of experience in this domain of activity, they must have a great attitude to fit in with our work ethic here.
To be a guest artist at our tattoo parlour make sure you have a solid portfolio and a professional demeanour. Be ready to answer questions about your style, experience, and availability, you must also be open to negotiation on terms and compensation.
We like our guest artists here at Black Hat to have an extremely good attention to detail with an empathetic nature and the ability to turn clients' ideas into reality.
It is important to take the time to check with the owner to see if they're interested in providing you with a spot in their store and what the terms of that spot are. For more information have a look at this article here  
Our Partnership Conditions with Tattoo Artists
While searching for a guest spot there are some things you need to know about our conditions before applying. Accepting guests into our salon is very important to us and we set ourselves a goal which is to help the tattoo artists reach their full potential. The Black Hat Tattoo studio provides services to independent tattoo artists to work in the best conditions.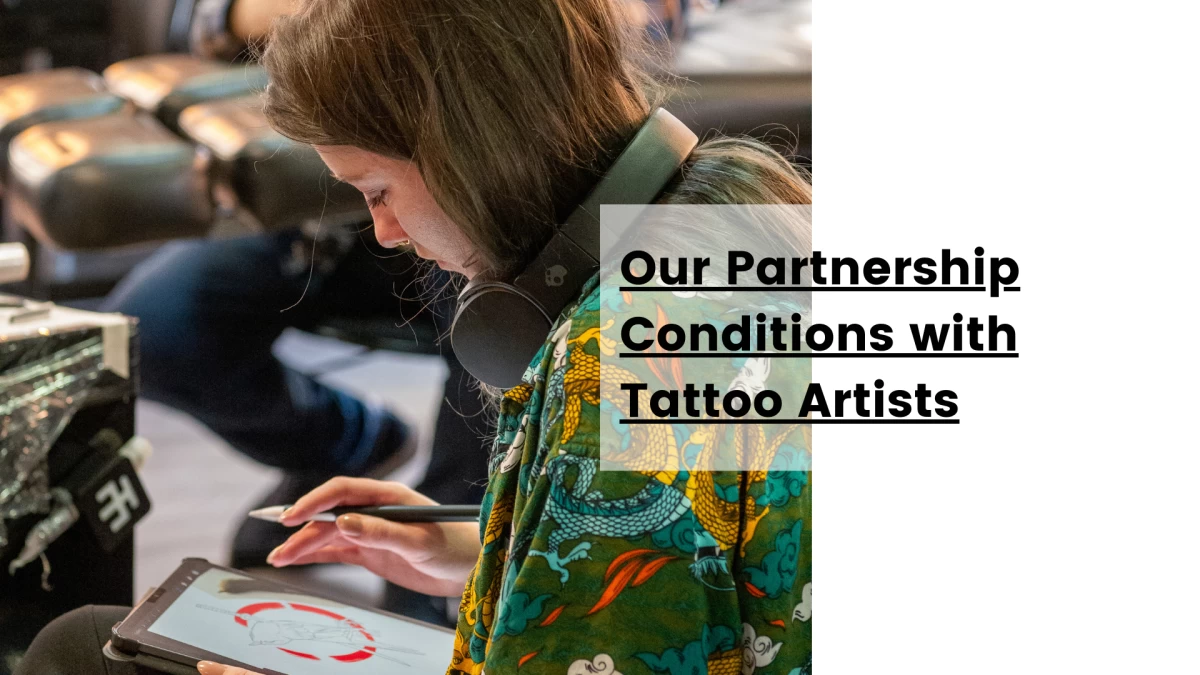 At our shops in Dublin and Nice we provide three levels of collaboration - from junior artists to talented artists who have grown their own clientele over the years and have a contract that will work for all types of artists.
We supply a work environment for tattooists to flourish, what we mean by that is that working side to side with our professional resident artists, we can guarantee that you will gain in experience and learn new skills. As we have many resident artists, all with different tattoo styles, every single one of them can teach you something that you didn't know. Here at the Black Hat Tattoo we provide to our guest artists a fully equipped tattoo shop and shop management so you only have to bring your essentials that you work with and we manage with the customer bookings and consultations.
Plus, we connect tattoo clients and tattoo artists meaning that we provide online visibility to our guest Artists such as a dedicated page to each artist on our website and social media posts to promote the artists work before and during the time that they are with us.
Here at The Black Hat, there a many services to choose from for our Guest Artists, we have these services so that the artist may have a choice : Services start at a rate of 50/50, followed by two additional offers at 60/40 and 70/30. You may find out more about our different services on our website page.
What's in it for you as a client ?
Searching for the right artist for your tattoo project can be a difficult task, especially when the style you are looking for is not practiced in your country/town of residence. As a tattoo shop, we want to give you, by inviting guest artists, the chance to find the right artist that responds to the project you have in mind.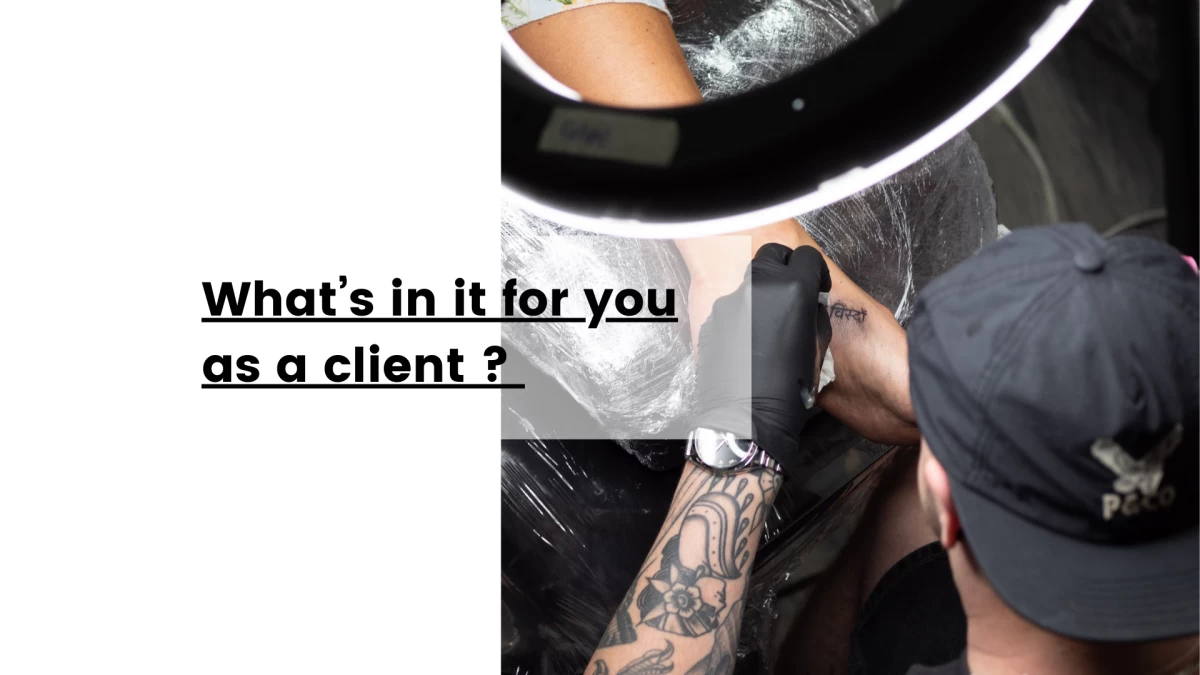 Guest Artists usually guest once or come back as resident artists, but getting a tattoo from an artist that is known for being spectacular at what he does is a great opportunity to fulfil what you want to do and also create a great story to tell your friends and family.
The customer gets a tattoo that they would not normally have access to in their hometown. A mix of styles, techniques, inks and aesthetics that could only have been accomplished by the guest artist himself or herself traveling around the world, seeing and learning these things themselves and putting it all together in their own way.
You'll probably pay a little more to get a tattoo from a guest artist, as they have extraordinary expenses associated with constantly traveling. We think that price does not matter when getting amazing ink tattooed on your body considering this may be a once in a lifetime opportunity.
Our goals when inviting guest artists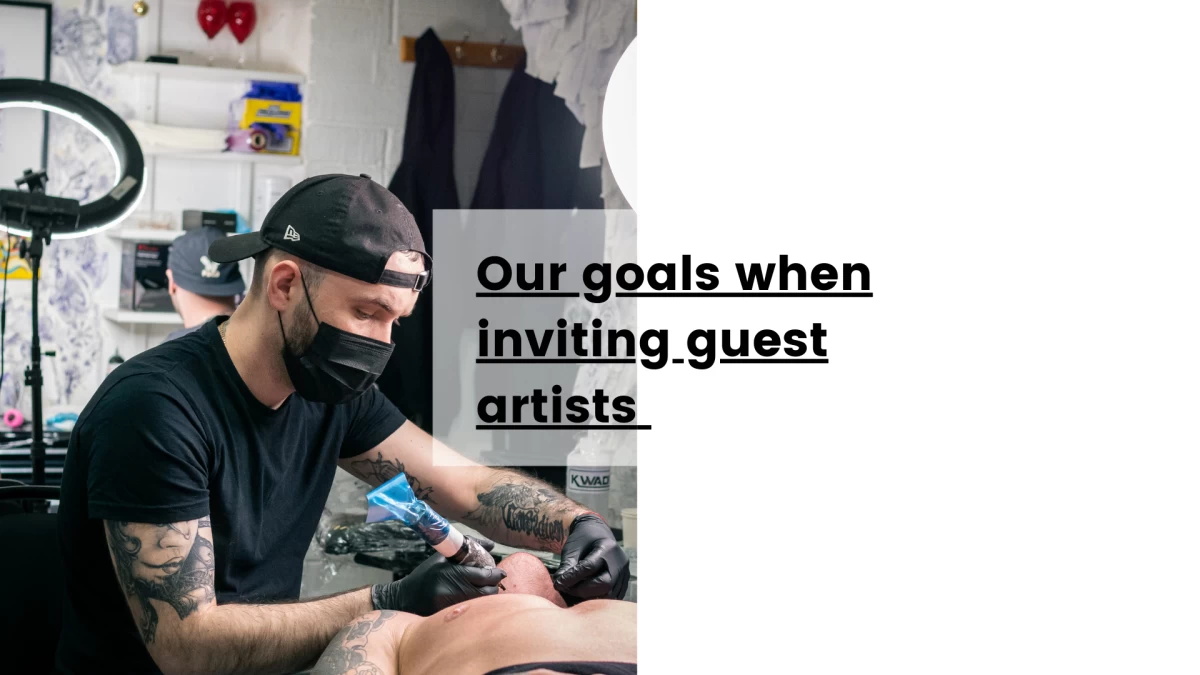 When inviting guest artists, we think that it is crucial for everything to go well for the artist and the collaboration with the tattoo parlour.
Our goal is to give our guest artists everything they need to fully share and expand their potential; we want them to keep a good memory of their guest spot here at the Black Hat Tattoo in order for them to come back or become a guest resident.
What you need to know as a client when being tattooed by a Guest Artist?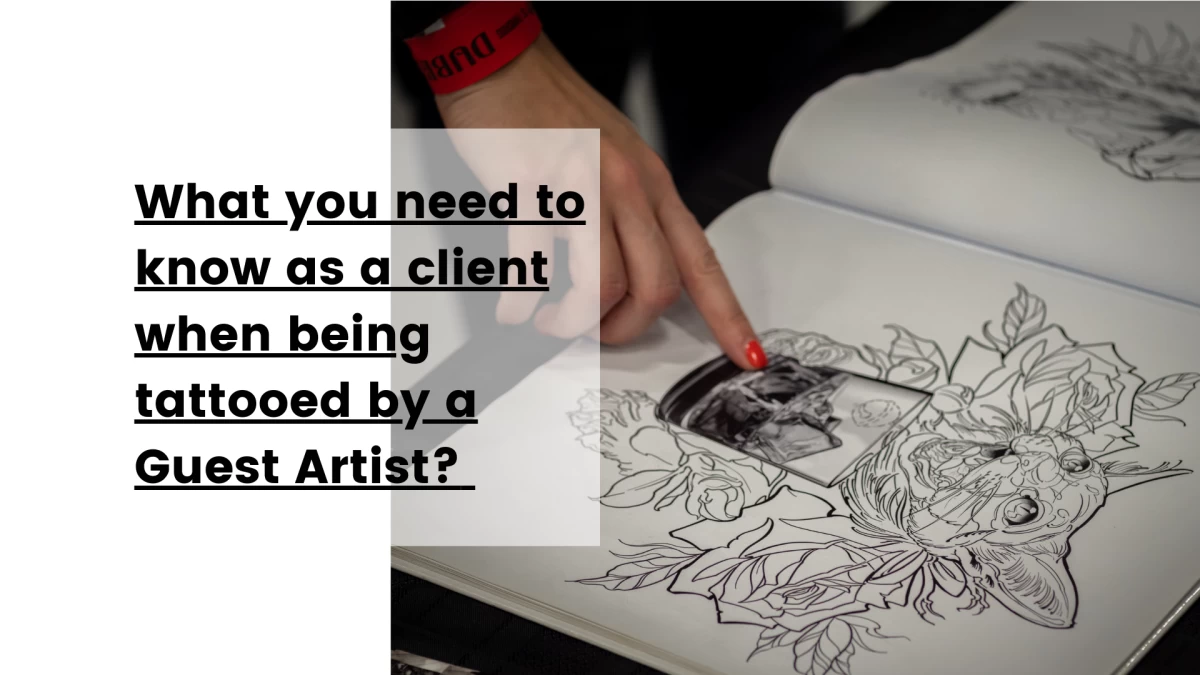 It can happen that a tattoo session doesn't go as planned even though here at The Black Hat Tattoo we try to make sure everything goes smoothly between the artists and the clients.
Even thought we give you as much information as possible about the artist it is necessary to do your research beforehand.
It's crucial to find an artist whose work resonates with you. It's also important to work with an artist who specializes in the type of tattoo you want. If someone is known for tiny, minimal tattoos, maybe don't choose that person for a giant back piece. Work with the artist's particular talents.
Most tattoos (when done properly by an experienced artist) won't need touch ups. However certain locations are more prone to fading or color loss, like the hands / fingers / feet. Most artists will touch up their work for free, but locations that naturally fade more considerably or quickly are usually done for a fee. It's important to remember that tattoos will never be as vibrant as the day that they were done.
When working with guest artists and wanting touch ups we talk about the subject beforehand with the client to make sure he knows how long the artist is staying and if he will be back at the studio another time.
Check out our guest artists.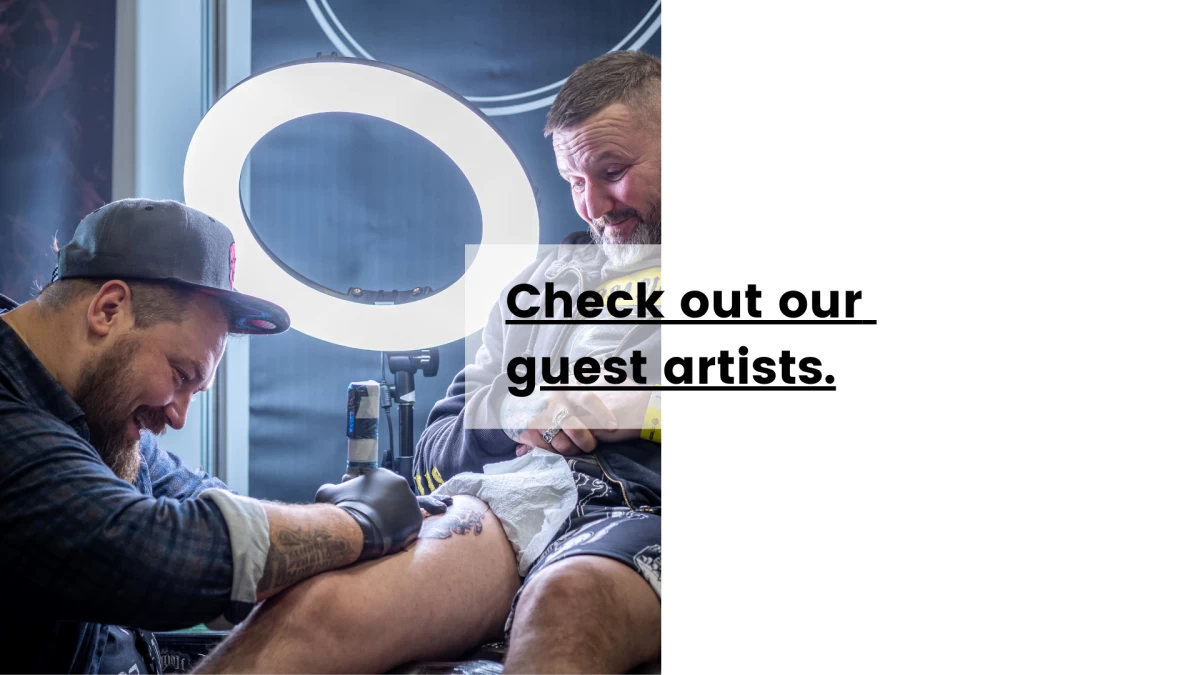 We have a large range of guest artists all year round in Dublin and in our twin shop in Nice, France.
We think it is important to invite guests who are professional and are searching for improvement.
You can take a look at our guest artists for Dublin & Nice via our website here
For more information about our guests you can also find them on our Instagram & Facebook pages under the "guest" highlight with all of the information about them.
If you want to book with one of our guest artists or have any questions you can contact us at hello@blackhattattoo.com or directly call us +353 1 561 56 63